Lake Parsippany, New Jersey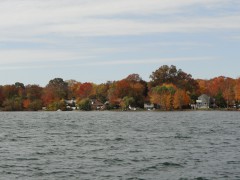 As part of our  coverage on "The New City" we asked our bloggers for some pictures from their cities. Are there any places in their cities that are prime examples for sustainable urban living? But it could also be a negative example in order to show how a city should not look like.
As we discuss sustainability and protecting nature and natural resources, Lake Parsippany in Parsippany, New Jersey is a good example of community participation and leadership at the local level. Members of Lake Parsippany Property Owners Association take care of the lake and manage recreational activities permits.
Tags: new jersey