ICT for Tracking Human Rights Violations during CoViD19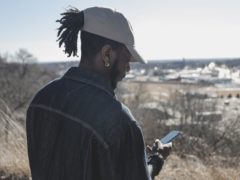 The Covid19 pandemic has affected Uganda in as much as it has affected many parts of the world. Specifically, in Africa, governments are taking stringent measures to pre-empt the spread through bans on movement and/or public transportation, curfew or even complete lockdowns in some countries. Whereas these drastic measures are meant for the public good, the rights violations by some security personnel during the implementation of these directives may not necessarily solve the problem but rather encourage public uproar against the security agencies.
ICT tools can make a difference  
In the recent past, ICT sectors have embraced several products such as Artificial Intelligence (AI), Big Data Analytics, PhotoDNA and Blockchains. These products have made life easy especially in the realisation of human rights through increased public sector accountability and transparency. This has achieved social justice and realised many opportunities among the vulnerable and marginalised.
ICT has also evolved and been able to include many cross-cutting issues to promote and protect human rights for all. There have been basic considerations on freedoms of expression/speech, non-discrimination, and all other rights. We have witnessed the deployment of these ICT products in justice systems through innovative responses to the challenges affecting the trial system. 
Current work challenges of Human Rights actors during CoViD19
Most Non-Government Organisations and civil society organisations whose work is mainly to promote human rights have all been affected by this pandemic and hence limiting their mandate of documenting these violations. Human rights defenders, lawyers and activists have equally been affected by the deprivation of their physical presence to track and document cases of violence in a bid to advocate for the protection and promotion of human rights.
With most of them remotely working from home due to the complete lockdown in the country, they have not had the opportunity to physically engage stakeholders on behalf of the vulnerable people at grassroots whose rights are being violated.
Human rights issues during the CoViD19
There has not yet been any organisation that has taken on the role of tracking violations during the Covid19. There is a public outcry against the conduct of some of these security agencies that are violating the rights of people.
From the time the lockdown was announced, several human rights violations occasioned from excess attacks and brutality by the LDUs on many persons including journalists which directly contravenes Article 20(1) of the 1995 Constitution of the Republic of Uganda that provides for the respect and promotion of human rights.
For instance, social media has been awash of images of victims of torture, beatings and other forms of pain inflicted on them by the security agencies in the name of implementing the directives to curb the spread of Covid19.
Tracking of Human Rights Violations during CoViD19
ICT tools including social media have in the last few years taken advocacy and the promotion of human rights to the next level. It has proven to be cheaper, direct, interactive and public with the end-users which makes it the most ideal during this time of the pandemic.
Uganda has registered a huge rise in the number of smartphone users. Statistically speaking, by the end of 2018, there were over 5 million users by the Uganda Communications Commission (UCC), a number that has been growing since then. Previous reports have also indicated that Uganda's internet penetration is estimated to be at about 19 million users out of the about 44 million populations. A significant number of these people are active social media users. This is, therefore, a good time to embrace ICT tools and social media to track and document these human rights violations. 
Organizations monitoring Human Rights violations need to step in and assist the general population with the basic skills such as the Monitoring, Documentation and Reporting (MDR), a systematic and active data collection, analysis and dissemination of human rights violations for release for and by concerned parties which entails accuracy, confidentiality and impartiality. There is a need to have people employ online fact-finding methods in pursuit of human rights accountability. The advantage is that some of these skilled human rights defenders are at the grassroots in their communities and are ably sharing the same skill in documenting these violations. Many of them have been able to use social media to picture and tell peoples' ordeals and experiences during this pandemic through captivating photography and videography. 
Working together to document Human Rights violations
Individuals have picked interest and have been criticizing the images on social media regarding these same human rights violations. The big question is where and how these pictures will be used after the pandemic. Ugandan Courts admit such kind of shreds of evidence and this gives the way for processes in courts of law, petitions to stakeholders on human rights violations and accountability.
There is a need to establish a central storage point where these violations can be stored and made accessible as evidence to be used for future references for purposes of litigation and any other remedies that may be sought.
It is therefore important and recommendable that all human rights lawyers, activists, defenders and individuals to institute a joint task team while employing ICT tools to track and document violations by the individual security personnel with the sole aim of bringing errant officers to book and also continue to engage the public through their online channels to report any incident(s) as they continue to occur.
In conclusion, it is most likely that through the use of ICT that we will be able to track and document human rights violations to bring these allegations to book during this Covid19 pandemic and beyond.