Internet, Trade and Democracy: Transatlantic Relations under the Shadow of Surveillance
We cordially invite you to our public discussion, an event held within the initiative Globalization and the Internet, lead by Internet & Society Collaboratory and the blogger project FutureChallenges.org of the Bertelsmann Stiftung.
The event – to be held mostly in English – will deal with the interactions between the Internet, trade and democracy, in particular with the transatlantic free trade agreement (TTIP) and the current internet surveillance controversy.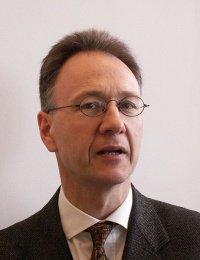 The keynote speaker will be Glyn Moody, technology journalist from London, who writes about the Internet and digital rights in newspapers such as The Guardian and The Economist. He also actively comments in the debate about the NSA surveillance controversy and consumer rights issues in the TTIP negotiations (Twitter, Blog).
Internet, Trade & Democracy: Transatlantic Relations Under the Shadow of Surveillance
WHEN: October 10, 2013 from 2 pm to 5:30 pm
WHERE: Heinrich-Böll-Foundation, Schumannstraße 8, 10117 Berlin
RSVP: http://goo.gl/XuiD2p
Agenda
14:00 Welcoming words
14:15 Presenting results of the initiative & the debate magazine
15:30 Coffee break
15:45 Keynote (Glyn Moody)
16:30 Discussion panel, Guests are Josef Braml (DGAP), Stormy-Annika Mildner (SWP), Stefan Heumann (European Digital Agenda, Stiftung Neue Verantwortung), Joachim Bühler (Bitkom),Thomas Ruddy (Researcher, Trade & Privacy), Marietje Schaake (Member of the European Parliament: Video statement)
17:30 Reception with wine and pretzels
Please RSVP here: http://goo.gl/XuiD2p or send and e-mail to kontakt@collaboratory.de
Feel free to forward this invitation to your mailing lists, friends and colleagues who might be interested. The event is free of charge and open to the public.
We are looking forward to seeing you soon!
Kind regards
Marc Venhaus (Project Manager)
Sebastian Haselbeck (CEO, Internet & Society Collaboratory)
Ole Wintermann (FutureChallenges.org)
Tags: eu, free trade, globalization, surveillance, TAFTA, TTIP, US