Online Meeting Tools: A Short Guide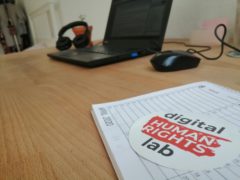 Online Meeting tools are indispensable in the 4th Industrial Revolution (4IR). They create opportunities for a whole new way of collaborations and organisation around the globe.
Especially right now, during the rapid spread of CoViD-19, also known as Coronavirus, online meetings take place more often – hence, we are dropping some recommendations on tools that will facilitate work from remote and enhance your virtual meeting.
Online Tools: stay connected – work effective
There are many lists for online meeting tools on the internet, so we compiled the ones that work best for us here:
– Cloud Services and Sharing Tools can help to draft and edit documents together, even at the same time. Leaving comments and following modifications of others makes it functional
→ Google Drive, MS OneDrive
– Video Conferencing Services are great to get in touch with each other in a meeting (also in a group). Especially the service of google hangouts has proved effective if your working language is english. It offers real-time subtitles in video-/phone-conferences, which is an advantage if you have either a mix of native and non-native speakers in your team or people with hearing problems. Additionally people without a headphone can join and follow the chat during the meeting.
→ google hangouts, MS teams, jitsi
– Task Management is important to keep the overview in your project. It enables the whole team to have a look on the distribution of tasks and their processing status. Especially when you are working from remote, a task management tool is a necessity. Because during times of bad connection the efficiency of calls will be low, online meetings are frustrating or impossible.
→ trello, asana, gitlab
– Online White Boards help to bring ideas into projects. There are plenty of advantage when it comes to online white boards. As there are no size restrictions, you can plan big! Inserting hyperlinks, images and even videos is a benefit over offline boards and after editing you can share/export it with your colleagues.
→ miro, stormboard
– Online Polls and Engagement Tools for online meetings or anytime help asking for opinions (anonymously) and offer cool live polls and interactive Q&As.
→ sli.do, doodle
– Online Calendars can be shared in the team and facilitate the organisation of online conferences and meetings.
→ google calendar
Ideas and Tools for keeping the company culture alive
Furthermore, the lack of informal chats during home office might be problematic for the team structure, the sense of togetherness could suffer. Online meeting tools along will not do the job.
Including the following ideas to your daily work-life can keep your team spirit alive.
– virtual coffee breaks are a short but regular check-in around the time every day. The atmosphere won't be the same of course, but as corporate culture evolves not only during team work, but also with small chats next to the coffee maker or during team lunches, you should give it a try.
– showing your home office workspace to the team can be a fun activity. Also it gives other team members ideas how to structure your desk (and maybe the wall behind). It is a good opportunity for talking about your personal experience with the concept of home office itself and how you deal with challenges. If you introduce your desk one by one it strengthens your team commitment and gives video calls a personal touch. In times of social distancing this can create a feeling of connection.
Testing Online Meeting Tools
Implementing some of the above mentioned online meeting tools will boost your efficiency and the process of testing can be fun as well. Let us know which tools do you use and if you recommend any, that we should try.
Please note that we do not recommend to use zoom as it monitors the activity on your computer and collects data on the programs running.