Safeguarding Human Rights Defenders during COVID-19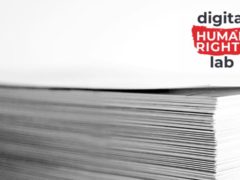 CALL FOR PROPOSALS
The outbreak of the COVID-19 pandemic has raised new challenges for the promotion and protection of human rights. In the pursuit of a COVID-19 free society, fundamental rights may be forgotten, ignored or expressly violated. Measures designed to respond to the crisis may also inadvertently become barriers in the realization of enshrined fundamental rights. How do we respond to this? We call for your innovative ideas to safeguard human rights and its defenders during the COVID-19 pandemic. To take part in the call please get in touch with us with your letter of intent or competency profile stating why you are interested.
If you have
over three years proven experience in human rights action, protection and project management in Uganda
expertise in developing virtual training materials
competencies in the use of core digital tools to disseminate information, such as social media and virtual conferencing platforms
knowledge of and experience with human-centered design,
we are going to contact you with our Terms of Reference as guidelines for submitting the proposal, which is due April 30.
When contracted as a partner you may choose at least one of the three undermentioned deliverables:
Monitoring, Documenting and Analysing HR Violations:

You will monitor countrywide COVID-19 linked human rights violations. Additionally you will be responsible for documenting and analysing early warning signs of violations as well as disseminate result findings.

Develop measures to mitigate HR Abuses:

You will support Ugandan human rights defenders by developing strategies and tools to mitigate and respond to possible human rights violations, abuses, and violent actions in the country.

Develop digital content:

You are to strengthen the capacities of human rights defenders by developing training materials that will be disseminated virtually or conducting small scale online workshops on strategies and operations to respond to human rights violations during the COVID-19 period.
Measurement and Follow-Up: You are also expected to keep track of the use of the developed actionable measures and tools implemented by the human rights defenders across the country as well as document bi-weekly reports for up to 3 Months (duration might vary).
We are looking forward to receiving your letters of intent or competency profiles.
Please send them to us via dhrlab@futurechallenges.org. We will get in touch with you promptly with our ToR for the proposal. The deadline for the proposal itself is April 30 2020.