Support Irrepressible Voices as a Software Developer!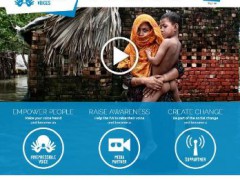 Our NGO Irrepressible Voices – which is running our platform futurechallenges.org and which is working on a new human rights video platform – is searching for a Software Developer!
Below you will find more information. Our young team is looking forward to getting to know YOU!
Tags: citizen journalism, human rights, Human Rights Videos, social business, social start-up, Software Developer, Start-Up