Top Ten Posts on FutureChallenges in 2011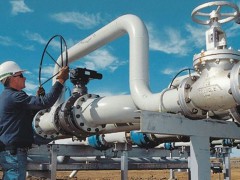 The past year was very exciting for FutureChallenges. One of the main reasons is the relaunch that took place back in June 2011. FutureChallenges changed its editorial concept and we are noticing that this is a great success because the plattform is now more focused. Lead articles set a new topic every few weeks and our local bloggers provide their personal and regional views. Here is a list of the ten most popular stories (lead articles and local views) on FutureChallenges since relaunch (June 2011), measured by page impressions:
1. Yes, it's a big fracking deal!
In the light of an ever-growing world population and dwindling reserves of natural resources countries and companies are trying to find new ways of exploiting resources; one of them is fracking which is used to exploit natural gas. Sarah Stamp from Australia asks: "Who is benefitting from all of this? Rather, how many are benefitting? How are extractive companies held accountable for mishaps which have the potential to impact thousands? What amount of this 'clean and green' investment that Gillard promotes is being re-invested for the Australian people, rather than going directly offshore to investors and corporations?"
2. Democracy's Green Challenge
Many assume that democracies are better than non-democracies for environmentally sustainable development, but Peter Burnell says it's time to question that assumption. This article is based on a number of conversations between Ulrike Reinhard and Peter Burnell, of Warwick University in the UK.
If governments don't succeed, should civil society take action and propose its own solutions? It is a noble aim but the big question is how can they be achieved? Many FutureChallenges bloggers provided their personal, local view on this article, written by Ulrike Reinhard.
4. Measuring the unmeasurable: Irrationality takes on economics
At the beginning of October the Global Economic Symposium 2011 took place in Kiel, Germany. FutureChallenges supports the GES and asked five bloggers from our network to report about this event. Craig Willy wrote this article about the Thought Lab. His conclusion was: "Nonetheless, given how rarely issues such as health, energy dependence or violence, to name a few, make their way into international rankings, we can laud any attempt to measure national success without being limited to GDP."
5. Avoiding the Resource Curse
All too often the discovery of oil and other natural resources leads to conflict and corruption, but it doesn't have to be that way. Transparency is the most effective way to avoid the resource curse says Mario Sorgalla.
6. Syria – An Outcry for Democracy
In June the Arab Spring was already turning into a hot Arab Summer in Syria. Many Syrians had been killed or tortured by the regime but still people go out and demonstrate. They'd rather die than continue to live under the Assad family. In an attempt to discuss some of the developments in Syria, Ulrike Reinhard initiated a virtual conversation for FutureChallenges between New York-based Seth Kaplan, a business consultant to companies in developing countries as well as a foreign policy analyst, and Ayman Abdul Nour, a native Syrian and editor-in-chief of all4syria.info, one of the most important and reliable sources of news coming out of Syria.
7. Cash Back
Most immigrants send money home to help their families, but few realize the huge global impact of these payments. Samuil Simeonov asks whether they're really doing as much good as they might hope. Additionally, many FutureChallenges bloggers wrote articles on the importance of remittances for their regions.
Rising populations and the development of biofuels are increasing demand for arable land all over the world, and Arrianna Marie Conerly Coleman says that small farmers are the first to suffer.
A barrage of innovative, flexible mobile solutions are turning Africa's economic and social fortunes around, and Gudrun Porath says that the West should be learning from the developing world's successes.
10. Ten years on…Future Challenges bloggers on a post-9/11 world
Ten years after the events of September 11, 2001, the Future Challenges authors reflect on the ways in which their own experiences have been altered. For some, the fallout has been strife and conflict. For others, the event always felt unnervingly irrelevant. And for some, it changed their lives in subtle but pervasive ways. A compilation by Tom Fries.