Poverty of spirit in the midst of economic prosperity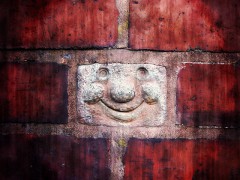 Ever since I was a little girl, my parents and teachers used to tell me that the secret to happiness and excellence lies in education. Good grades were synonymous with prosperity and wealth, they'd drill into me. Yet no one ever told me about life after school. What's next? An office job? Falling in love with some Prince Charming and living 'happily ever after"? Not really. Reality is much more varied, complex and unpredictable than these simplistic notions.
The capitalistic obsession with never-ending growth and consumption has wrecked my generation. Too many people confuse happiness with economic success. These two terms have now become synonymous, even though they don't mean the same thing.
Economic growth and the pursuit of success
Getting a job in an investment banking sector in Moscow didn't make me happy. On the contrary, I felt more frustrated than ever. Working in an office is no longer the holy grail for many young and ambitious people. In pursuit of better lives they look for a stable job and even might go through round after round of unpaid internships before they realize that this is not what they want to do for the rest of their lives.
In her recent interview with Calvert Journal, Anna Nikulina, one of Moscow's new-age young entrepreneurs pointed out that "people are tired of selling air." "They want more from their lives. They want to create something and work for themselves," she added.
A steady paycheck and life in an apartment the size of a shoe box on the outskirts of Brussels have nothing to do with economic prosperity and people's pursuit of happiness.
After all, to work efficiently you don't need to spend eight hours a day in an office where you waste half your day skyping or facebooking. This is neither productive, nor efficient. As a freelancer I have to work hard to pay the rent every month. Nonetheless, I will never trade this freedom for a time wasting job that only causes bad posture, frustration and migraine.
In his fascinating recent essay, David Graeber, an anthropologist at the London School of Economics, describes the phenomenon of 'bullshit jobs'. "Huge swathes of people, in Europe and North America in particular, spend their entire working lives performing tasks they secretly believe do not really need to be performed. The moral and spiritual damage that comes from this situation is profound. It is a scar across our collective soul. Yet virtually no one talks about it," he writes.
The way out?
My life has changed since I came to Asia and learned about the different approach to life in the spiritual East. Through meditation and an understanding of basic Buddhist principles I've learned that people's ego and constant pursuit of success are what destroy their happiness. Societies that obsess over money and financial growth will never become spiritually rich.
If you're seeking happiness, you should look within and find what makes you happy. If you always wanted to open a restaurant or work in an animal shelter, you can still do it. In the perverted narcissistic societies of the West, social work is grossly undervalued. It is neither prestigious nor appreciated, although it is, in my opinion, much more worthy than any job in investment banking.
The economic power of a country will always depend on its people. If there is a problem in society, the government will not be able to fix it unless the people are willing to help. There can be no inclusive growth without a positive sense of community and common shared responsibility for the world around you.
Traditional Western models of economic growth disregard the basic human need to be happy. A good environment, social justice and healthcare do make a positive contribution to the overall happiness of society. There is no doubt that economic growth can improve the well-being of the community on a holistic level. However, on the micro level people simply need to be happy and the constant pursuit of success doesn't provide any  solution for happiness. Moreover, the poorer sections of society don't necessarily benefit from exponential economic growth due to uneven redistribution of wealth.
What does it mean to be successful? In short, a successful person is a generous person, otherwise we are not talking about success, but about an egoistic pursuit of instantaneous desires.
Tags: Buddhism, capitalism, David Graeber, economic growth, economy, globalization, happiness, social responsibility, success, sustainability