Trade in Romania: What's local in a single market?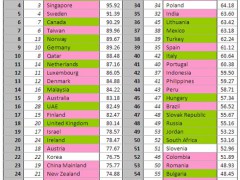 The strawberry season started late this year in Romania as the winter has been long and damp. A couple of days ago I went to the market next to my house and struck up a conversation with the strawberry seller. He was praising the fruit: "They're grown in Romania, madam. 100% Romanian. Not like the Turkish or the Greek ones which are bland and flavourless". I decided to push the point: "Really? Are Romanian strawberries already ripe? Isn't it too early for them?" And then the man started to spill the beans: "Well, you see… the story is not so simple. We're a nation of losers. I'm only the seller. The guy who came to invest in our village is Dutch. He brought this technological solution with him from Holland which allows him to produce strawberries from March to October. Brought it to Romania, invested money, gave workplaces to the boys in the village. No Romanian saw the opportunity… Even the packaging, these wooden boxes that you see… We bring them in from Hungary because we couldn't find any supplier in Romania with wooden boxes good enough in price and quality."
EU accession and integration in the tariff-free Single European Market allowed Romanian companies to trade freely with all other Member States. Suddenly, our economy turned from a closed to open, and our domestic industries became exposed to foreign competition. Outdated and inefficient, many of them collapsed. A recent global report on competitiveness shows that, despite having one of the lowest labour costs in Europe, Romania ranks second to last in the EU27 in terms of economic competitiveness. Neighbouring Hungary, with a surface almost three times smaller than Romania's and with a population twice as small as ours, exports four times more per capita than we do.
In this context, various foreign goods invaded our consumer-oriented economy, especially during the boom years. As the crisis set in, resentment against international trade soon gained momentum, and a widespread perception that free trade hurts rather than aids the Romanian economy fueled a "made in Ro" consumer euphoria. Our president started to drive a Romanian car, chocolate and dairy factories started to brand their products as "authentically Romanian", and a bunch of delis and coops started catering to a growing crowd of yuppies and nostalgics with their promise to deliver local products only.
In reality, we must put things into perspective. In an interconnected global economy – let alone in a free market area – it's highly unlikely that a company from a country with lower than average competitiveness will be able to cover the entire business value chain with local suppliers only. Romanian strawberries grow on Dutch know-how and Hungarian packaging. A Romanian entrepreneur in the beauty industry recently complained to me about the same issue: she makes and markets "made in Ro" cosmetics, yet because of cost-effectiveness and client service skills less than 50% of her suppliers are Romanian.
It's understandable to bemoan the low competitiveness of the national economy, and consequently to strive for improvement. At the same time, we should be pragmatic about the opportunities for export or supply optimization offered by a free trade area (like the SEM or the envisaged TAFTA).  And take the "made in Ro" illusion with a pinch of salt.
Tags: Central and Eastern Europe, competitiveness, international trade, local production, romania, Single European Market