Ukraine should boost its competitiveness before starting free trade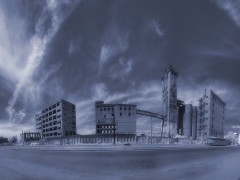 The Transatlantic Free-Trade Agreement (TAFTA) has a lot of American supporters as the USA expects to get the maximum profit from this deal. Former NATO secretary-general Javier Solana, now a senior fellow at the Brookings Institution (USA), argues: "Protectionism is no solution to the crisis, whereas a transatlantic free-trade agreement would favour multilateralism and openness".
However, TAFTA doesn't just have enthusiastic supporters. Co-founder of "The American Prospect" Robert Kuttner considers that both the U.S. and EU economies have much bigger problems than 2-3% market tariffs. "The remaining issues dividing the U.S. and the EU are ones where no agreements are in sight,"  Mr. Kuttner writes. " The Europeans, for instance, have much higher standards to protect their consumers from Frankenfoods*, and are not about to give them up". This expert is also sure that "trade deals are also anti-democratic, both in their substance and in how they are negotiated and ratified. Corporate lobbyists are given access to negotiating documents while public interest groups get none except via leaks".
What do Ukrainian experts think and do we really need to ask them? Ukraine is a part of Europe only in terms of geography. Politically it is a late post-communist authoritarian state with all the ensuing economic consequences: a mostly low-skilled and low-paid labor force, a moribund private sector and underlying currents of suspicion and envy of the West.
What can we offer to the outer world? Let's look at some statistics! Ukrainian GDP increased 3.2 times from 2005 to 2012. But in the same period our exports increased only by 3.15 times and our imports by 3.74 times. So from +0,8%, our balance of trade slumped to -8,4%. What does this mean? People who start to earn more, buy more goods. Most of these goods are invented and designed in the West and produced in China: appliances, computers, garments etc. At the same time, a major part of Ukrainian exports is raw stock (like ferrous metallurgy products), agricultural products and so-called low-tech. Sorry to say the outer world doesn't need more things like that. At, $7 374 per capita (PPP**), Ukraine is also a very poor country. Our country's GDP per capita is a third of that of Poland and a sixth of that of Germany. We will not reach Poland's level even if we double our exports (which now account for about half of our GDP) and doubling our exports is very unlikely.
So can TAFTA boost Ukrainian exports and seriously shape our economy?
Bleyzer Foundation CEO Oleh Ustenko*** is optimistic. "25% of our exports went to the EU in 2012 and 2% to the USA. The Ukrainian government should start negotiations to have some similar agreement".
In contrast, other experts point not to the size of our trade dependency on the EU and the USA, but to the type of goods we are exporting. "TAFTA will increase the stress on Ukrainian competitiveness, – Razumkov center's economic program director Vasyl Yurchyshyn**** believes. It will require extra investment to make high-tech manufacture and upgrade old unprofitable production. Even today our producers have certain problems, so such a power association will require them to meet new conditions. Unfortunately, Ukrainian economics is stuck in a market niche for half-raw stock or low surplus value goods".
Personally, I tend to side with the pessimists. Living in the backwoods of the world, Ukrainians will not even feel all the possible consequences of TAFTA, be they positive or negative. We need to get out of our sleepy past, wake up and become a true part of Europe: it is the only way forward, the only way to success.
__________________________________________________________
* Frankenfood – (informal) genetically modified food; a cornucopia of pesticide-laden monocrops and lab-engineered Frankenfoods. Origin: 1990s: from Franken(stein) + food.
** PPP – Purchasing power parity per capita – the value of all final goods and services produced within a country in a given year divided by the average population for the same year.
*** The Bleyzer Foundation facilitates the successful transition of emerging economies into healthy, democratic market economies. Oleh Ustenko is one of the most published and quoted economists in the Ukraine.
**** Razumkov center – (the Ukrainian Centre for Economic and Political Studies named after Olexander Razumkov) is an Ukrainian non-governmental public policy think tank. In 2009, The Washington Post newspaper referred to Razumkov Center as "a top research institute".