Will Social Media Use In Kenya Bring Change To Kenyans?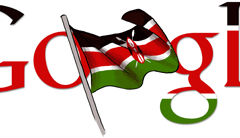 It's official: Kenyans, particularly young Kenyans are very addicted to the use of Twitter, Facebook, blogs and other online channels to meet like-minded people, share information and their thoughts.
Now the BIG question is: "Would Kenyan youth use social media to bring change to Kenya come the 2012 general elections?"
In the last few days the leading politicians who are busy readying themselves to contest next year's presidential election have gone for a different strategy to reach out to the youth of Kenya. The leading contenders for next year's elections have joined social media en masse and at the same time have realized that this  is all about personal interaction.
Kenyan Politicians On Social Networks
In a bid to connect and establish beneficial personal relationships online, Kenyan politicians in recent years have organized high profile meet-ups with local popular bloggers and social media opinion-makers. It kicked off with a dinner with PM Raila Odinga (#DinnerwithPM), then came the meeting with Vice President Kalaonzo Musyoka (#Vpmeetup) and finally a meeting with former Information and Communication Minister  Raphael Tuju who declared his presidential candidacy through YouTube in  Sheng (a mashup language of English & Swahili popular among young Kenyans).
Kenyan youth are talented and full of energy; and if channeled in the right direction the outcome could be amazing. Yet the same energy channeled in the wrong direction could have devastating effects as was shown by the upsurge of  violence in Kenya after the December 2007 general elections. According to damilolaasuni.com, more than 1,200 people were killed and some 350,000 displaced into temporary camps with an equal number seeking refuge with friends and relatives.
2008 Post Election Violence
Many reasons have been cited as to what was the root cause of the 2008 post election violence, chief among them being the high youth demographic and the high rate of unemployment among urban youth which keeps widening the gap between rich and poor. At the same time a small clique of wealthy people keeps getting even richer though not through any strictly legal means.
Although all these problems are still there, things have changed and lessons have been learned specifically by the youth themselves. In my interaction with many young Kenyans, I have found that many of them wouldn't like to see any repeat of what happened then after the next election. It's great to see that they are not sitting idly by and letting their frustration build up. They are actively using social media, blogging and expressing their opinions about a wide range of issues including the current state of economy, the depreciating currency, unemployment and much more. Young Kenyans are now setting the national agenda and influencing debate in a way never seen before.
Crowdsourcing Comments for Kenyan Budget
One good example of this was when the current budget was being prepared by the Kenyan Minister of Finance, Uhuru Kenyatta. In what was a first not only in Kenya but probably anywhere in the world, Kenyatta asked Kenyans to share their ideas and suggestions on the budgetary interventions they would like to see in the 2011/2012 Financial Year Budget through his social media accounts, including Twitter and Facebook. The response was overwhelming. The Treasury received an unprecedented 3,000+ submissions through Twitter, Facebook and the blogosphere.
Another classic example of young Kenyan setting the agenda on social media came sometime back. In the dire situation where many Kenyans were affected by the drought, young Kenyans grew weary of waiting for the government and other NGOs to step in. So they took matters into their own hands. Ahmed Salim – aka @ahmedsalims on Twitter – in collaboration with the Kenyan RedCross, started acampaign on Facebook and Twitter that urged Kenyans to skip at least one meal and donate the cost to help feed starving Kenyans in the northern part of Kenya. Donations were made through SMS on the mobile money payment system, Mpesa. The campaign dubbed #KenyanforKenyans went viral on social media within just a few hours. One week later, Kenyan corporate players, among them the mobile phone network operator Safaricom, the Kenya Commercial Bank and Media Houses, joined in. At least KES.671,784,062.00 (4,901,978.00 EUR) was raised.
With all that said, the most incredible part is the growing rate and number of young people now using mobile phones, and, to a larger extent, social media to do amazing things. Over 98% of Web access in Kenya is through mobile phones. A study released by a Kenya-based research firm estimated the combined monthly airtime expenditure for the youth of Kenya, Uganda and Tanzania at $70 million – which averages $840 million annually.
Translate that into  Kenyan shillings, and you get some Sh1.26 trillion. These numbers clearly show that Kenyan youth are active users of mobile phones and online social networks. With work in short supply, they have time to collect their thoughts and voice their opinions to others in the community all of which is fostering a high level of awareness.
Role of Social Media Now
Flip to the other side of the world and the role of social media in the events leading to the Arab spring is well documented. Actually, a study by the University of Washington has suggested that social media in the form of millions of tweets played a "central role" in leading up to the mass protests that toppled dictators in Egypt and Tunisian.
The Kenyan case is different in many ways and nobody expects an Arab- style revolution. Although located in Africa, Egypt and Tunisia are basically Arab countries and what happened in Tunisia was easy to replicate in Egypt due to its geographical location, cultural inclination, religion and many other factors. Having said that, change does not happen magically or through hope alone.
People have to organize and some people have to sacrifice. But  if there is going to be any revolution in Kenya next year, expect it in the form of the ballot box. So will Kenyan youth bring about much needed change in the country through social media? We shall have to wait and see.
Tags: change, Kenya, Nairobi, Nairobi blast, politics, Post Election Violence, Raila Odinga, Raphael Tuju, social media, Uhuru Kenyatta