Ansgar Heveling's Totalitarian Views: Is Freedom Possible?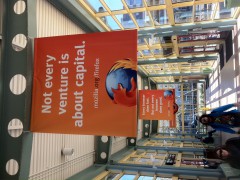 Ansgar Heveling's recent article and commentary raises many serious questions. Does he or not support democratic society? Is he not supportive of freedom of speech? Does he not respect basic human rights?
Heveling is a member of German parliament. He belongs to a highly democratic society, but he espouses ideas that would do serious damage to a democratic system. His comments make one think: Isn't he himself acting like a fundamentalist, or a totalitarian? He frames the internet community as 'digital totalitarianism' and terms netizens 'digital Maoists'. Heveling is barring the democratic route to the use of technology and; in so doing, he establishes himself as a totalitarian in my view.
I was having a discussion with Ole Wintermann (the project head of Futurechallenges) last night over the public debate in Germany excited by Heveling's commentary on ACTA and SOPA. During the discussion, I abruptly mentioned to him that 'somebody should tell Heveling that he is acting like a dictator himself'. To my surprise, when searching for that topic in the internet I found a youtube video in German language which mimicked Heveling's text on Hitler's video. I do not understand German but the environment of the speech in Ole's words is "just the sound of the text and voice give an impression of the aggressive character of that article." In such a short span of time, this video shows an intense expression of anger and hatred toward such a badly worded statement against the use of the internet and against 'net society' more generally. The German public has responded with outrage to this fundamentalist call by the conservative parliamentarian. Such an impolite and indecent assertion has garnered Heveling only ill repute and total unacceptance among the German public.
I, being Pakistani, also would not tolerate such a sweeping statement because I am also a part of global village.
In the recent content package entitled, 'Defending the Global Village', I put forward the view that the life of the internet community is essential to human life. We have seen that Wikileaks punctures the power group by 'leaking' their hidden agendas and motives. Existence of such a medium is very important to bringing transparency to the global as well as local governance. Heveling's call to close down net society is also synonymous to empowering the capitalist worldview as part of policy and planning in the global governance. It is also very interesting to note that ACTA is also one of the 'leaked' documents.
Heveling has put our freedoms in question: freedom of speech, freedom of using internet. What could be more damaging than snatching basic human rights from people? In short, in Ole's words, "Heveling does not know what it means to fight against hordes, which are against democracy. The hordes are not the digital natives but the people in all countries who want to regulate the net and the freedom of speech."
So can we live with such totalitarian powers choking our freedoms? The answer is a big no!