Caution, Migrants Crossing: The Black Economy of Transmigration in Mexico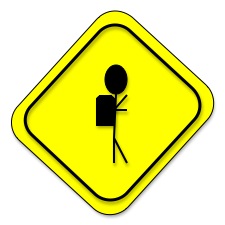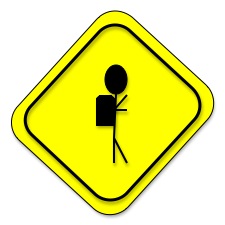 In August 2011, a heap of 72 bodies of illegal migrants who had been summarily executed was found in Tamaulipas, Mexico. Most of them were Central Americans from El Salvador, Guatemala and Honduras who had attempted to cross Mexico on their way to the United States. This horrific massacre serves as an example of what the Mexican authorities have long been turning a blind eye to: the inhumane abuse of transmigrants by organized crime gangs in Mexico.
Each year thousands and thousands of migrants from Central America travel through Mexico seeking the American Dream. But the lack of proper legal regulation in Mexico for transmigrants  has led to the emergence of new and illegal social structures and economic networks that prey on the migrants in transit.
With passion flashing in his eyes, José Luis Loera – coordinator of the Casa Refugiados Program and former consultant for the United Nations High Comissioner for Refugees—explained to me how transmigration is an example of the world "turning into a market where everything is sold and privatized … even our own security."
It all starts when streams of people crossing Mexico need basic goods and services to sustain them on their journey, and generate an informal market to satisfy their requirements for food, shelter and sometimes medical care. At the same time, Mexican federal authorities are overwhelmed by the rapidity with which new social structures way beyond their comprehension are created, and turn their attention away from them. This has major consequences in terms of organized crime – drug cartels, human trafficking organizations, robbers, coyotes, etc. – and the collusion of local authorities.
It takes four steps to generate a lucrative black market: First, corrupt officials at Mexico's borders start to charge extra official fees to cross into Mexico. Second, local thieves discover perfect prospects for rich pickings in the  gold mine of vulnerable illegal migrants. Third, these local criminals get organized and kidnap migrants, obliging them to hand over their money and call their families asking for more; often enough the migrants are simply murdered once the ransom money has been paid. Fourth, with the support of corrupt authorities and taking advantage of the legal void, organized crime groups choose which migrants to extort, which to traffic, which to extract organs from, which to use as a labor force, and which to simply dispose of.
Such a complex process requires a complete chain of production – involving people to transport, manage, organize, monitor, negotiate with authorities, extort, and even kill – a process in which huge sums of money sustain entire groups working in the shadows which everybody knows about and which nobody does anything to control. Mexican and Central American citizens working together as part of organized crime now push the victims to their limits until they are dehumanized, objectivized and turned into a mere commodity.
It is hard to deny that migrants represent a potential economic market in Mexico. Dr. Rodolfo Casilla´s investigations have revealed that the cost of a "safe" journey through Mexico in 2010 was around 6,500 dollars. Considering that each year at least 60,000 migrants are counted on their way – not to mention all the others who manage to pass undetected or lose their lives in the attempt – that represents a potential market value of at least 390 million dollars.
Despite the high costs of travel –which transmigrants normally seek to reduce by venturing deeper into Mexican territory alone before contacting illegal organizations to help them on their way– and the huge risks of crossing the territory, migrants continue to cross no matter the price.
Even before they set off, migrants are aware of the expense and extreme dangers that await them which have been well documented by Fernanda Carrillo´s Future Challenges article "Journey in the Quest for a Dream". There´s a very compelling scene in the documentary Which Way Home when the coordinator of a migrants' shelter informs a group of people about the enormous risks of dying on the way and urges them to return home. Then he asks, "How many of you want to still get to the United States?" They all raise their hands.
So what is the Mexican government doing to solve these problems? So far, the only policies implemented by the federal government have been the creation of a bureaucratic National Migration Institute, Migration Stations for deporting individuals back home and supposedly protecting them – which is not what Amnesty International states on its Invisible Victims´ Report, – and a small Beta Group which tries to assist migrants in transit, inform them about their rights, and persuade them to return.
The federal government's efforts are not sufficient; the problem continues and the legal blind spot is reinforced by complete lack of information in the country about what´s really happening with transmigrants. Mexican federal authorities must collaborate closer with active civil society associations such as Casa Refugiados and its Abre la Puerta campaign (that calls for migrants rights), strengthen local authorities, work on establishing more comprehensive legislation and cut the links in the criminal production chains that thrive on the exploitation of migrants
But most of all, considering that halting this black market will be a lengthy process, it is vital that the Mexican government collaborates with Central American governments and works with them as a team to curb the black market economy for organized crime. After all, where there are no supply factors, there can be no production.
(Special thanks to Dr. Rodolfo Casillas, who gave me lots of valuable information, and to José Luis Loera, who opened the gates of Casa Refugiados for me and has devoted his career to working for the rights of migrants and refugees.)
Tags: Casa Refugiados, Central America, economic networks, Mexico, migrants, migration, organized crime, Transmigration