Energy Efficiency: An Introduction to a Golden Opportunity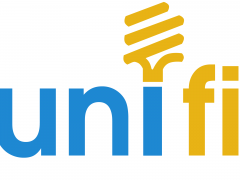 As cities around the world continue to grow, so too will their unquenchable thirst for energy. Meeting this demand will be challenging, especially if we're going to do so in a manner that is both cost-effective and sustainable for future generations. The challenge is particularly potent for small businesses, for which energy costs can often be prohibitively expensive. Fortunately, one crucial component of the solution already exists and is merely awaiting increased distribution. Energy efficiency represents a golden market opportunity with the possibility of saving business owners and homeowners hundreds or thousands of dollars a year. For free. No gimmicks. No strings attached. The strange thing is that adoption of energy efficiency in the U.S. is remarkably low — especially for small business owners, many of whom are paying nearly as much for their utilities as they are for rent.
So what is building energy efficiency? The short answer is any product or service that can reduce energy consumption (saving money on your bills while reducing your carbon footprint). The most common efficiency upgrades include easy starters like weatherization (think caulking the leaks around your doors), replacing inefficient lighting fixtures, and installing programmable thermostats (the Nest is quite sexy). More serious undertakings include laying heavy insulation, installing Energy Star HVAC units and effective ductwork, and replacing wasteful refrigerators and old windows.
How does energy efficiency help normal people and small business owners? Journalist Joshua Hill wrote an excellent piece for Cleantechnica with videos showing how energy efficiency savings helped businesses stay open and homeowners save substantially. The NRDC's Kristin Eberhard highlights the desperate need for small business efficiency programs by quoting from a recent report about efficiency in LA:
"Over 80% of the businesses surveyed said that an energy efficiency campaign would be 'very helpful' or 'extremely helpful.' High utility bills are a financial difficulty for many businesses of this size. At Birrieria Rosamaria, a small restaurant in Pacoima, the rent is $1,150 a month. Utility bills are an additional $1,100, almost as much as the rent itself.  To save money the restaurant washes and dries their dishes by hand.  They would like to purchase new equipment and hire additional employees. A program that saves them money on their electricity bills could help them do that."
In urban Connecticut, efficiency programs helped an independent grocery save 289,655 kWh and over $30,000 a year. Not to mention a lifetime carbon footprint reduction of over 4 million pounds of carbon dioxide, which is equivalent to taking nearly 400 cars off of the road. The business paid for its efficiency upgrades in less than two and a half years and will now pocket the additional savings amounting to hundreds of thousands of dollars.
In addition to sensible savings and excellent environmental impacts, increasing efficiency adoption also creates an abundance of new American jobs in urban centers. There's going to be a lot of insulation to manufacture and a lot of people needed to install it. A leading estimate predicts that efficiency programs could produce 3.3 million new direct and indirect jobs. Watch this to hear one Michigan man tells his story about finding employment through efficiency training programs.
Clearly, energy efficiency is a win-win-win opportunity of which everyone should be taking advantage. So why are efficiency adoption rates so low? The answer: it's complicated. Although there are some concerns about whether owners of more efficient buildings will use more energy because it's cheaper (known as the rebound effect), most experts agree that this effect is small at best. There are, however, a number of barriers in this market failure. Over the next few weeks at the Communificiency blog, my colleagues and I will be discussing what we see as some of the biggest impediments. In the meantime, some quick food for thought. This is a market ripe for disruption. There are a decent number of startups in the space, but most are focusing on complex software, an alphabet soup of financing options, and competitive demand side management (big words for the simple concept that people should not leave the lights on when they're not home). Yet very little is being done to generate interest about the topic. Is there a good way of equipping communities with technology to solve this huge problem? Stay tuned.
A version of this post was originally published on http://blog.communificiency.com/.
Tags: communificiency, conservation, Energy, energy efficiency, finance, Natural Resources, startups, sustainability