Fighting for rights through the digital world: Méxicoleaks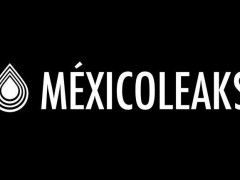 From 1992 until 2015, at least 73 journalists have been killed in Mexico. Of these, 32 journalists have been confirmed as killed as a result of the stories they covered, however the reasons for the other murders are not yet known. What is even more striking is the fact that in 69 per cent of these cases criminal groups were to blame for the murders, but in 22 per cent of them the prime suspects were military or government officials.
With the deaths of so many journalists in Mexico, people are turning to alternative means of 'speaking out' publicly and they are using the online digital world to do this. As a nation, Mexico has been experiencing widespread unrest in recent years. This is due to a variety of issues, such as corruption, insecurity, inequality, a lack of government transparency and slow economic growth. People want change, they want better conditions and they want government transparency and accountability.
This is where information technologies and new media have acquired a very important role in society in Mexico today. It acts as a tool for coordinating action, as well as sharing and accessing information more democratically, permanently, and through an enormous variety of possible channels. With an increasing adoption of connectivity along with mobile devices such as tablets and smartphones, the value of new media in Mexico has gone far beyond ubiquitous access to information and freedom of expression and  has instead turned into one of society's most valuable assets for promoting change.
This is exactly the setting that has seen the recent creation of collaborative platform Méxicoleaks in March 2015. With the support of international organizations such as Free Press Unlimited and Associated Whistleblowing Press, this digital platform serves as a tool to share information with specific media and civil organizations through safe technologies that ensure anonymity of the source. In other words, it systematizes anonymous citizen participation allowing society to share valuable information with the media about crime, scrutinize government´s actions and speak up, without fear of retaliation.
For this purpose, Méxicoleaks suggests the use of a "Tor" web browser to avoid possible online surveillance and combines it with an open-source software called Global Leaks to exchange information through a secure path. At first, the user can choose which of the participating organizations they want to share information with and send their data with any supporting documents attached. Finally, they are provided with a code to anonymously communicate with interested journalists and researchers, who will later validate the information and decide the best way to go public.
According to Transparency International in 2014, Mexico currently ranks 103rd among 175 countries in the Corruption Perceptions Index, which takes into consideration the opinion of experts and businesses regarding how corrupt a country's public sector is perceived to be. What's even worse is, with a score of 35 out of 100 points, the country occupies the last position among the OECD group, meaning that it is still far away from achieving the same development as other economies with which it normally competes and collaborates with in the international community.
In a country where there are such high levels of corruption, low trust in government institutions and a high amount of insecurity, there are low incentives for the people to participate in the fluxes of information that deal with sensitive topics. As a result, an innovative platform like Méxicoleaks is most likely to achieve great results in providing a secure voice for citizens to express themselves through media organizations, becoming more involved politically and ultimately, drive the change that Mexico needs to improve its governance mechanisms. Furthermore,the platform could be a useful tool for solving the problem of local violence against journalists, by offering a closed channel for sharing top information they possess on topics related to powerful organizations or people.
Even though there is no platform or scheme that can protect journalists, with total certainty, while performing their duties, Méxicoleaks offers two main advantages for their safety. In the first instance, the anonymity clause can be very useful, and in the second instance, the organization is built in such a way that it promotes cooperation between different media and civil organizations. This makes journalists less vulnerable when gathering information for their stories and provides them with more reliable information provided directly by the citizens. Freedom of expression and freedom of information are hallmarks of a successful and continuously improving democracy, this means that digital technologies have the capacity to shape and shift governance, ultimately impacting on the way Mexico interacts locally and in the international community. 
In general, Méxicoleaks is just an example of how simple technologies can be used to create platforms for engaging people into solving some of contemporary society's most relevant problems. It is true that sharing stories through the media is not going to make an immediate change by itself.
But little by little, we are already seeing how digital platforms can force governance to be more accountable and more transparent. The role of the digitization of information will require governments to invest in more e-governance mechanisms as people become more digitally literate. It will also mean that potentially, more decision making will be done from civil society as they start shaping the conversations and the politics of the country through online tools. 
Tags: Digital media, digital revolution, internet, Mexico, mexicoleaks, social media