End the Unsustainable Plundering of Our Planet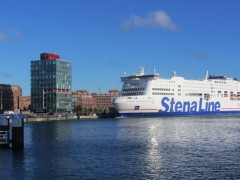 This post was produced for the Global Economic Symposium 2013. Read more at http://blog.global-economic-symposium.org/.
In ancient Greece, a symposium was a drinking party. According to Wikipedia, Greek men of fortune gathered on such occasions to debate, wine, and dine. Today, symposia mean a lot more than reveling. They are meetings meant to generate solutions to the world's pressing problems. The Global Economic Symposium (GES) just ended in Kiel, Germany, with a call for less talk and more action.
When I got an invitation to attend the 2013 GES, which is a big deal in Europe, I was excited. It was an opportunity to hear from top-notch academics, economists, politicians, business people, Nobel laureates, students, and journalists in one thinking room. The GES was a formal meeting where specialists delivered short addresses on particular topics. Participants were charting the kind of future they want for a world afflicted by plunder, poverty amidst plenty, climate change, and crumbling of economies. Finding solutions to these and many other challenges was the pillar objective of the GES. But, was the symposium successful?
To answer this question, I can't help but reflect on the words of Professor Dennis Snower, president of the Kiel Institute of World Economy. He said, "We plunder our planet to get material wealth that fails to materialize." The exploitation of the world's resources without considering future generations has resulted in problems like climate change.
In my main session, "Preventing a Climate Catastrophe," the need for global cooperation to reverse or halt the effects of climate change was clear. Several speakers said no single country can fight climate change without the cooperation of others because it is a universal concern.
Climate change is caused by human activities, exploiting resources in search of happiness and success. But if we continue plundering the earth without pausing to reflect on the consequences of our actions, future generations will suffer more severe climate change. As such, there is a need for sustainable resource exploitation and wealth creation. It is only in this way that we will achieve sustainable development.
Countries should embrace policies that reduce their carbon footprint and emissions. This can be accomplished through the use of renewable energy like wind or solar among other options. The destruction of tropical rain forests like the Amazon affects biodiversity and global climate. Leaders should make short-term concessions in order to achieve long-term gains in protecting the environment — to ensure that it will be good enough for our children and our children's children.
Climate analysts say Africa and other poor areas will be disproportionately affected by climate change, yet they are less responsible for causing the problem than the rest of the world. Although Africa was underrepresented at the Symposium, the challenges discussed there affect it, too. Are those who are more affected by climate change willing to contribute more to end it? It is important that indigenous voices and solutions are also heard and given a chance.
The "Cooperation Game," a computer game developed by a professor at the Kiel Institute of World Economy that shows how high-level climate negations can do a lot to prevent climate change, should be popularized to make a significant contribution in fighting climate change. The time has come to make low-carbon economies credible. It is the young generation, our children, and the future, that will suffer the effects of climate change.  Prevent the unsustainable plunder of the planet for the good of future generations.