From Pakistan to Germany — For a Better Tomorrow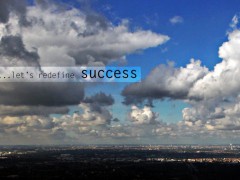 This post was produced for the Global Economic Symposium 2013. Read more at http://blog.global-economic-symposium.org/.
While growing up in a tiny underdeveloped village in Pakistan, where even the availability of electricity was a blessing, I had seen the best and the worst of life at a very young age. The people around me were extremely poor and hard working. My family owned some agricultural land, which was taken care of by farmers who were like family to me. Every day, I would play cricket with the children of those farmers and listen to their stories of animals running away from the farms. Unlike me, my friends could not afford education, so I would tell them the stories from my school in exchange. Time passed by, and I moved to Karachi for college. But the friends I had made stayed in the village, and they will forever remain there due to lack of opportunities and monetary resources.
The only things they dream about are having a proper place to live and enough to eat. So what if they are poor — don't they have the right to get an education and get ahead in their lives just like me?
They do; the Global Economic Symposium 2013 in Kiel, Germany, made me believe that. I met people who are living very successful lives but are still worried about the increasing population, poverty, and the many other pressing issues of the world. The speakers from the sessions I attended at the GES restored my faith in a better tomorrow. I witnessed people who have taken on the responsibility of saving this world from its worst. At the symposium, I attended various sessions relating to trade, poverty, economics, inequality, and other important global issues. Although sweeping away problems completely is not possible, we can always try to prevent them from expanding further.
At first, I thought of GES as just another conference where people would make contacts for their own benefit and then leave without any planning for a better world. But, I was very wrong. All the sessions I attended at the GES 2013 were more focused on discussing solutions rather than problems, which is not usually the case at many other conferences. From the CEOs of organizations to the president of Operation HOPE, all of the well-seasoned speakers I listened to during the sessions had very strong and promising ideas to present.
To implement solutions to global problems, where the people need to act locally, the leaders must think and act globally — just like the leaders I met at the Global Economic Symposium 2013.
Tags: Germany, ges2013, Global Economic Symposium, inequality, kiel, pakistan, poverty, success