"Nearly Eighty Percent of Our Money Doesn't Care about How It Generates Its Returns!"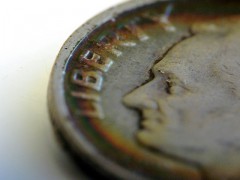 This post was produced for the Global Economic Symposium 2013. Read more at http://blog.global-economic-symposium.org/. 
Martin Rich, an ex-investment banker currently with Social Finance, talked about the need for a change in mindset about investments. The major shift that perhaps defines the twentieth century is this: money has replaced people as the central peg of our consciousness. And as money transformed from being a means to an end, we have stopped bothering about what impact our money is having as long as the returns are agreeable.
The GES 2013 session "Generating Finance for Social Impact" didn't talk about this aspect of social investment, but I believe it is an important realization to bear in mind. At the end of the day, you are responsible for your money. Hence, you are also responsible for the choice of investments and the effect those investments have in the world.
Second comes the organizational perspective of social capital – the idea that investment should be measured not only by its financial performance but its social performance. For many of the practitioners of social impact venture capital, this was a major question on their minds — social cost as economic cost in the long run. The current golden goose of social impact capital is the question how do you measure the social performance? I am keenly interested in this question myself (as a new venture opportunity). Unfortunately, it is a question with no simple answers; nor is there enough popular will to demand answers. So it will be a while before we see comprehensive social impact indicators integrated into our decision making. Among the things that complicate matters for social performance indicators is their subjectivity. Various cultural, social, and geographical factors go into prioritizing outcomes. Hence, such measurements can never be universal. And that is also one of the major reasons why private capital will be a change agent in the coming years. Governments can provide "one size fits all" solutions. For tailored solutions, social ventures are needed.
#GES2013 social capital filling the gap left by bankrupt govt and absence of will in governance?

— Ajinkya Pawar (@thejinxedone) October 2, 2013
Social capital – danger of bubble. lot of interest but not scaling up fast enough? #GES2013

— Ajinkya Pawar (@thejinxedone) October 2, 2013
Until mainstream goes sustainable, the change is not going to happen. #GES2013

— Ajinkya Pawar (@thejinxedone) October 2, 2013
But, there is a trust deficit between the social and financial parts of the equation. Banks and financial institutions work in markedly different ways than social ventures. They do not speak the same language.
For the doubt to go away, the belief that there is a tradeoff between social good and financial gains needs to be challenged. While many of the corporate-minded would prefer to wait for some success stories to emerge, we truly cannot wait for perfection! In doing so, we are merely postponing and compouding costs by not addressing the social impact of our actions.
As Martin Rich said, "Social investment is not an asset class; it is a mindset." We need to be aware of all our investments and all our actions. We need all future businesses to be sustainable by default.
Tags: finance, GES, ges2013, impact investment, non profit, social capital, social impact fund, sustainability, venture capital