New Media is Revolutionising Foreign Relations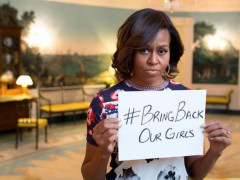 The advent of the new media has altered virtually every facet of our society. And, foreign policy has not been left behind either. We have become used to receiving news and commentary from new sources –the virtual space in form of tweets, Facebook updates, blogs, etc.  – in addition to the traditional mass media. This implies less control over the flow and source of information.
Citizen journalism is taking prominence and making strides in the new media landscape. With this, access to information has become quite easier especially in countries where Internet is not restricted. This means countries also have to change the way they relate with other countries.
Of course, there have been negative effects. But, we have also seen some major developments and improvements in terms of response to challenges that befall humanity in this digital age. We have been treated to wikileaks, and secrets on which big country is spying on the other as revealed by Edward Snowden. And, everyone on social media has given their opinion on what can be done. It's no the mainstream media that have the preserve of commenting on global and local issues.
International relations have also changed with the onset of the new media. Such changes have brought about hashtag campaigns which have transcended borders and bureaucracy.
A good example to recall is the security and terrorism threat posed by the Boko Haram in Nigeria. When these terrorists abducted over 200 school girls the #BringBackOurGirls hashtag campaign saw the message being echoed by many in and outside Nigeria including Michelle Obama, the first lady of the United States of America. What this implies is that, a new era has dawned in the way information flows and the feedback mechanism. Whether new media, in form of tweets and hashtags, leads to solutions is another question. But, it is obvious that diplomacy in a digital age has become globalized.
Human rights activism group on social media, the Zone 9 bloggers (who are currently detained and about to face trial in Ethiopia) have been instrumental in calling for a solid stance from the international community to ensure democratisation and freedom of speech to propel development in Ethiopia.
The use of blogging as a tool to highlight an issue of national interest and draw the attention of the community to act is an indicator of the growing influence of social media in foreign policy. That is the power of the digital age -the power to cause a global change. The speed with which information goes viral –driven by technological changes is more significant than the traditional media.
According to "We are social", mobile users globally account for over 50% of the world's population and this presents great opportunities for expression of opinions of interest.
The use of social media for campaigns against injustice and corruption continues to play a key role in eradicating them. There might not be instant response to these global social problems but a little bit of persistence on the part of the activists can gradually bring the change we want to see. Therefore there is need to get citizens involved in the use of new media. This will in turn result in accountable governments that respect the views of their citizens because any violation of their rights is being watched across the world of new media.
And that is the extent to which revolutionizing information through fusing the digital media can be a genesis of better foreign policy implementation.
Tags: Africa, democracy, foreign policy, ghana, Global Media Forum, media in digital age