Catalysts for Change Global Game Announcement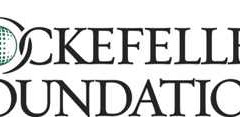 Our colleagues from the Rockefeller Foundation announced an interesting global game. Please feel free to contact them and join the game.
Catalysts for Change Global Game: April 3-5, 2012
A new way to think about the future
Can games change the way we think about the future? Can they catalyze change in the lives of poor and vulnerable people everywhere, building resilience and equity?
From April 3-5, 2012, the Rockefeller Foundation will be holding a global public online game, called Catalysts for Change, with the goal to identify a thousand new paths out of poverty in just 48 hours of gameplay with hundreds of players from all walks of life. The game is open to everyone, anywhere in the world. Register to play at game.catalyze4change.org. Follow the game on Twitter (@catalyze4change) and on Facebook (http://www.facebook.com/Catalyze4Change).
What is a catalyst for change?
Our global community is a complex system, and although creating positive change can be daunting, complex systems have leverage points where a small innovation, a simple insight, or just the right resource can make a big difference. These are catalysts for change.
A catalyst might be new evidence, like real-time detection of an emerging epidemic. Or it might be a new capacity, such as a low-fee ambulance service. It's no surprise that new rules can also catalyze change–for example, new rules designed for tracking earnings across national borders creates security for a migratory workforce. Of course, new stories are often the most powerful catalysts for change. The stories people tell about the world are lasting legacies that give shape to daily life, and to create positive change in our daily lives, we need new voices telling a multitude of stories to inspire new solutions.
Why play a game?
Games are powerful tools for breaking through the limits of our thinking. They also use competition to build cooperation. And as games have spread across the Internet, they provide a great platform for linking the hearts and minds of people around the world in a common purpose.
The Catalysts for Change game will use the Foresight Engine platform developed by world-renowned game designer, Jane McGonigal. With simple Twitter-like messages, we'll play our best "cards" for new evidence, new capacities, new rules, and new stories to catalyze change from the ground up. We'll build on one another's ideas. And the more we build, the more path-breaking solutions we'll uncover. Together, we'll discover thousands of new paths out of poverty.
Please join us: Play the game on April 3-5, 2012
The game is open to everyone, anywhere in the world. Be a catalysts for change. Register to play at game.catalyze4change.org.