Opening to the East? Hungary moves to face the challenges of free trade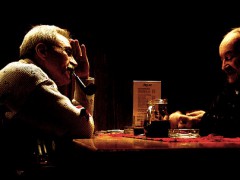 The European Union as a whole promotes free trade but its Member States try to protect their national economies from its challenges, especially when it comes to agricultural products. Eastern members, such as Hungary, are in a disadvantageous position within the EU primarily because of the lower subsidies they receive in comparison to their Western counterparts. What's the reason for such a situation and what can be done about it?
The European Union has a long history of contending with free trade and its downsides, especially when it comes to agricultural products. European farmers often produce at excessive cost, so state and EU subsidies are common practice. We have only to look at the EU's Common Agricultural Policy (CAP) which eats up almost half of all EU expenditures. EU agricultural products are protected from competition from outside and are sold for more than they would make on the world market.
The CAP became even more complicated in 2004 when ten new states joined the EU, most of them Eastern European with significant agricultural sectors. Giving them the same amount of subsidies as the so-called "old member states", especially France (the biggest beneficiary of CAP money), seemed to be impossible for the EU to finance from the beginning. So today yet another reform of CAP is needed (after several others) but here the EU faces a big clash of interests among its member states.
Legend has it Milka tastes better in Austria than in Hungary…
Eastern European countries, such as Hungary, first had to cope with less CAP money, then with tough competition with agricultural products from Western Europe. At the same time, imports from Western Europe are sometimes of lower quality than the same products in Eastern Europe. The reason for this is that Western producers attempt to reduce costs in order to compete with lower East European price levels.
So the average Hungarian out to buy groceries has to choose between cheaper imports and more expensive Hungarian products. Almost everyone will opt for the item with the lower price (even if this also means lower quality), and this lower price preference among consumers makes the situation of Hungarian producers even more difficult.
So what can a country like Hungary do to change this situation?
There are four main steps that Hungary could make to redress the balance somewhat and they are outlined below.
1. Encourage people to buy local food. Similar to other EU member states, Hungary too has a system to mark and protect goods made in the country. This system has been lately reorganized. Now you can find three different stickers on a product:
a "Hungarian product" made in Hungary using 100% Hungarian ingredients

a "national/domestic product" made in Hungary using >50% Hungarian ingredients

a "domestically manufactured product" made in Hungary using more than 50% of imported ingredients.
These stickers provide guidelines for people who want to know just where the products come from. But in my opinion our region has such an entrenched culture of buying the cheapest thing possible – simply because of (past or present) poverty – that these stickers alone are not going to make much or an impact.

2. Find new markets – markets where there is a demand for Hungarian products and not markets that would make competition even tougher. The so-called "Opening to the East" strategy (originally designed to face the challenges of the financial and economic crisis) is an attempt by the Hungarian government to open up to various new markets not just for agriicultural products but for investment and cooperation in other sectors as well.
3. Specialize by focusing on "national products" which cannot be found elsewhere. This would give an opening on EU markets as well, but this approach also has a quantitative limit. At the same time, Hungarian producers must do a lot to improve their productivity levels and efficiency in order to stay competitive.
4. Continue to negotiate for more EU subsidies – a necessary move until fundamental reform of the CAP comes along.
Free trade in the EU didn't bring more equality to Europe but opened up more opportunities as well as more challenges for the countries of Central Europe. If a government or society acts carefully and creatively, opportunities can ultimately outweigh the challenges.
Tags: agriculture, Common Agricultural Policy, eu, free trade, Hungary, subsidies