The chance is still yours – deadline has been extended!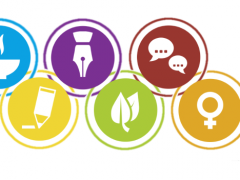 Faster! Higher! Stronger! The Olympic spirit has taken over this year's top events and challenges us to push the frontiers of technology for building a peaceful and better world.
Do you create websites, apps or other digital content for social good? Join us at the world's most important event in the ICT industry – come to the Winner´s Event 2012 hosted by the World Congress on Information Technology!
The chance is still yours – we have extended the deadline!
The World Summit Youth Award has prolonged the period for submitting the entries until July 31st which means you can still submit your product in one of the six categories!
Check out the rest of the articles in this section or visit our official website at youthaward.org for more information.
Tags: digital natives, e-content, MDGs, Millenium Development Goals, World Summit Youth Award