The effects of globalization on Cambodia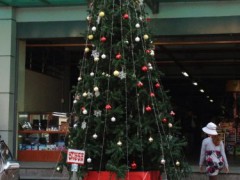 Judging by the socio-economic changes from the 1990s through to the present decade, the outcomes of globalization in Cambodia have been quite rapid and positive. Cambodia's regional integration through the Association of South East Asian Nations (ASEAN) in 1999, and the World Trade Organization (WTO) in 2004 have spured on the globalization process.
From an economic perspective, the ASEAN and WTO regional and global platforms have allowed Cambodia to step into international trade discussions with various trading partners either bilaterally or multilaterally, and have in particular opened up new markets in the European Union and the United States. Cambodia has tapped benefits from the Everything But Arms (EBA) policy of the EU and the Most Favored Nation (MFN) of the US, through export of its fragrant rice and garment industry products. This directly enables two thirds of the Cambodian population who are farmers, plus over 47 thousand predominantly female workers to continually improve their standard of living.
To put such economic change into numbers, Cambodia's ratio of merchandize trade to gross domestic product (GDP) reached 136.5% in 2012. It surged from 91.1% and 29.8% in 2000 and 1993, respectively, according to World Bank data. Based on the figures released by the Council for the Development of Cambodia (CDC), inflows of foreign direct investment into Cambodia jumped from US $149 million in 2000 to US $783 million ten years later. The number of foreign visitors to Cambodia significantly increased from less than half a million in 2000 to about 2.5 million in 2010, as reported by the Ministry of Tourism.
From the social perspective, gradual improvement in living standards along with the rapid spread of technology has steadily changed Cambodian ways of living and culture. Western lifestyles — from fast foods, "happy birthday" celebrations to Christmas promotions — are becoming popular, particularly among the  young generation who make up the majority of Cambodians. While this raises some concerns about cultural influences, we should remember that culture is fluid and never stagnant.
Internet access along with the availability of computers and smart phones has enabled fast growth of technology in Cambodia. The number of Cambodian internet users increased from some 686 people 1997 to around 178 thousand in 2010, before surging to 2.7 million people in 2013. The number of mobile subscribers reached 19 million in 2012. Increased accessibility has been a welcome trend for the people of Cambodia giving them better access to information and sharing. Traditional media is  still controlled by the ruling government.
Yet despite such positive effects from  globalization, Cambodia has yet to make use of  this potential for better social-economic development to bring about sustainability and wellbeing for the population.
The problem of forced evictions and land grabs is getting worse amid the increasing need of land for economic purposes. This is leading to violence fuelled by deep dissatisfaction over existing resettlement schemes. While the government justifies evictions and land grabs for the sake of beautifying and developing the country, there are many eviction cases involving violence and legal abuse where little or no  development has taken place. Unfortunately, most of the areas that have been cleared to make way for development projects have been turned over to private companies owned or chaired by high-ranking officials and affiliated powerful businessmen.
There are also reported cases of human rights violations against land activists, human rights defenders, garment workers protesting for better working conditions and other key pillars of democracy actively advocating better respect of human rights in this country.
Development as introduced by Michael Todaro and Stepen C. Smith must "represent the whole gamut of change by which an entire social system, tuned to the diverse basic needs and desires of individuals and social groups within that system, moves away from a condition of life widely perceived as unsatisfactory toward a situation or condition of life regarded as materially and spiritually better."  Accordingly, the government of Cambodia must show greater respect for the property rights of its citizens and for other related freedom including freedom of expression, assembly, and association so that citizens can fully exercise their rights to catch up with globalization and other integration process such as the ASEAN Economic Integration Plan by 2015.
Tags: Cambodia, globalization