Uganda's oil discovery: Losers and Winners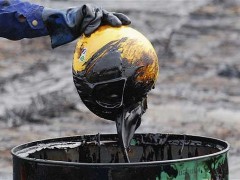 Uganda will soon join the league of countries producing oil as the pumping of this natural resource begins in 4 years' time. With about 1.8 billion untapped barrels of oil, Uganda is expected to join sub-Saharan Africa's major oil producers like Nigeria, Angola and Sudan. As such, Ugandans are waiting for the drilling of oil and the change it will have on their lives with much anticipation.
The government of Uganda led by President Yoweri Museveni has indicated that revenue from oil mining will be used to develop infrastructure like roads, schools, hospitals and generating more electricity. Museveni's government wants to refine the oil instead of exporting it as a raw material.
But, Western countries that mainly give financial aid to Uganda as well as the oil exploration and mining companies like Total, and Tullow Oil plc. are opposed to construction of the oil refinery. Their argument is that the refinery is not cost effective. They want Uganda to export crude oil. Uganda argues it wants to create more jobs for its citizens through the refining oil and associated industries.
So even before Uganda begins pumping oil, efforts to turn the East African country into one of Africa's next major oil-producing nation have been beset by political complications since commercial quantities of crude were discovered in 2006. The media have widely reported the two tax disputes involving Uganda government and British company Tullow Oil plc. According to an article in The Wall Street Journal the disputes "were the initial stumbling blocks, but now the main area of contention has been carved down to wrangling between the Ugandan government and the partners over how the crude should be used".
However, some Ugandans are already benefiting from crumbs falling from the oil exploration table. So far, Oil companies like Tullow Oil plc. have offered at least 20 scholarships to Ugandans to study matters related to oil overseas. Tullow Oil has also built schools for communities around its oil fields. This will help in creating a literate neighbourhood around the oil fields. In some areas the oil miners have built community roads and medium sized hospitals.
Jobs have been created for Ugandans living far and near the oil fields. The hotel industry is booming in areas where oil has been discovered and the spillover effects of this boom include job creation and improved standards of living, thereby improving the quality of life.
However, the discovery of oil has raised fears of environmental degradation. The extraction of resources and implications on the environment, local communities has generated intense debate. Some of Uganda's oil fields are either located near or within conservation areas such as national parks. So there is an increasing concern on how oil mining will affect the conservation efforts.
The discovery of oil in Uganda has attracted several players and raised expectations of the locals here. Some locals are laden with huge anticipation. Some local populations have been displaced from their ancestral land to pave way for oil mining and exploration; and in most cases they are complaining of not being adequately compensated.
In Uganda the land tenure system is quite complicated. The legally recognized land ownership include  leasehold, freehold and customary. In Northern Uganda where oil has been discovered in Amuru, the people there own land communally. This makes it difficult for government to get consensus from all  community members to leave land for development.
In Hoima where most oil has been discovered land owners have no titles and thousands are at risk of displacement due to oil discovery activities.
Tags: Africa, East Africa, land, Natural Resources, Oil, Tullow Oil, Uganda, Uganda oil Museveni Africa Land, Ugandan, Yoweri Museveni