With Health Insurance, Knowing the System is Half the Battle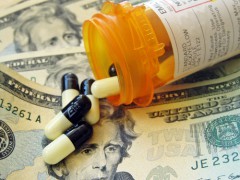 It seems that even though I'm a grown woman experienced in living in different countries and intelligent enough to read and understand the instructions on the box, healthcare systems still intimidate and overwhelm me. I can't help but think that there must be some tips and tricks to get better service, but without inside knowledge, I'm left fumbling for myself.
Growing up in Lima, Peru, I never had to worry about health issues: my parents had private insurance and we were covered: all it took when I got sick was a visit to the nurses office at school if I felt sick there, or letting my mom know I wasn't feeling right if I was home.
A few years later I was in Costa Rica. As I grew older and started earning my own money, I came to understand that I just couldn't afford the visits to private doctors or hospitals as I had done under my parent's insurance.  I started asking around, and several friends were surprised that I didn't use the "Caja". The Caja Costarricense del Seguro Social (the Costa Rican Social Insurance Fund) is a government-run health insurance scheme where workers pay a contribution from their wages which is matched by their employers and to which the government also adds its bit. As a college student I had access to this, but I knew almost nothing about it. No one had ever explained it to us and we had never asked. My parents were foreigners and had an international health insurance family plan so they never needed to go to the government-run social security hospitals. A savvy classmate explained some of the basics of the system and what the first steps were (and where to get more information on the following steps) and I set out one day to discover what I had been paying for and to actually receive those benefits. A week or so later, I was set up in the system and was amazed.
The "Caja" mostly covers employees and their dependents for health insurance benefits including preventative care, dental care, eye care, health insurance and emergency services. I became an advocate. Had it not been for my friends, so generous with information and patient in explaining the basics they thought were obvious, I wouldn't have been able to figure out the system:  they had learned about the "Caja" organically, watching their parents and family members take them to the doctor and they had absorbed this knowledge from conversations and daily life. Me? I had to take a crash course.
Years later I moved to Colombia and signed up to private healthcare: the government-run system was bankrupt. The one time I had to use the emergency services, they turned me away from 2 hospitals before allowing me in for treatment, and then I had to wait for hours before they sat me down, pumped me full of some liquid and then turned their backs on me as I proceeded to faint. It seemed that all the doctors were overworked, underpaid and unhappy. It seemed like a tiered system where the ones who can pay the most get the best service, where users have to take the insurers to court to get the services they require (like cancer treatments). It's a system where it is vital to have insider knowledge to get better-than-average service, and you regularly see people walking in with cookies or pastries or flowers for employees, hoping this will mean they'll get preferential treatment. And they do.  My dad learned early on and made friends with employees, they are the ones who guided him through the system, and gave him advice on how to get medical help.
Now I'm in the USA. I was signed up for insurance through my employer and while it was great, the end of my employment also meant the end of my insurance coverage. Sure, I had the option to continue paying for it (it will be more expensive) without having an income, or I could join my husband's healthcare plan with a different company, different doctors and most likely, a different plan. But I don't know if it will still cover the cost of my medicines, or if I have to interrupt treatment or find new specialists in the network.
With the price of medicine and treatment here in the USA, I can't afford not to have insurance, but sometimes, even with insurance, paying out of the pocket will wreak havoc on a budget. My sister was in a bicycle accident and fearing the cost of treatment at an emergency room (lots of stories of bankruptcy start with a visit to the ER), she decided to sit it out and went home instead of going to the doctor. Eventually she did go to the ER where she received 3 stitches and then on top of all her anxiety about her health, she was stressed out about the cost of it all. One week later, she is still dreading the figure she'll see on the medical bill.
I am in the top percentage of immigrants. I had a job that gave me and my husband health insurance, and now that I'm unemployed, because we're married I'll be able to join his plan, so I won't remain without health insurance. I can read and understand instructions in English, have internet access (and know how to use the web) and a phone that allows me unlimited local calls. Yet despite all this, the system is still confusing and frustrating. I can only imagine what it is like for those less privileged. I am trying to break into the system, to find the insider tricks and tips that will allow me to get the services I need when I need them, knowing that until I manage to do this, I will not appreciate or take advantage of the healthcare I have.
Tags: education, Health, migration, public health, youth