Closing the gender gap to stop women's drift into poverty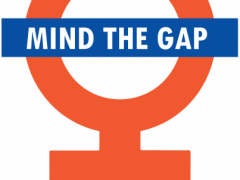 Although Germany is one of the most advanced and developed countries in the world, the financial and economic situation of women in Germany is not the best when compared to that of women in other Western countries. This disparity is especially striking when you consider Germany's political leadership, headed as it is by Angela Merkel who is widely considered as the world's most powerful woman. And yet countless German women labor under a huge disadvantage when compared to their male counterparts in terms of their working conditions. The gender pay gap between men and women in Germany is a staggering 21.6 % or average hourly payment of € 15.21 for women and € 19.60 for men. It is important to note, as the German Federal Office of Statistics points out, that these figures apply to salaries in general and are not specific to any particular sector.
Some reasons for this imbalance can be found in the nature of work: men are usually employed in sectors (like the manufacturing industry and IT sector to name but two) in which pay is higher compared to those sectors where women mainly work. Taking care of children or the elderly, working in the retail industry or gastronomy, or as a hairdresser, for example, are the kind of jobs with a majority of women. Even though it is not unheard of to find men working in a kindergarten or as nurse in Germany, such instances are still pretty rare. However, differently paid sectors are just part of the gender pay gap explanation: women with comparable or even equal qualifications still earn seven percent less than their male counterparts. And inequality does not end here. Women are less often found in senior positions in Germany: in 2012 only 13% of members of supervisory boards within the 200 largest companies were women, and an even smaller percentage (4%) of women were employed as CEOs in the same year.
Neither is the situation of women in public administration any better, even though the government does try to redress this bad state of affairs. For one thing,  the previous conservative – liberal developed a concept of binding self-commitment (the so-called "flexible quota") to get more women into leading positions within the 30 biggest DAX companies. Others have suggested a fixed recruitment quota which companies have to comply with.
So moves are being made to redress the underrepresentation of women in leading positions and their generally lower income levels. In the meantime, however, many women, especially single women in big(ger) cities have to take a second job to make end meet. The percentage of employees with a second job increased from 4.3% in 2003 to 9.1% in 2012; the majority of this group of people were and still are women. Most of them work in the retail industry, in catering and "other services", all sectors that notoriously do not pay enough to make a living.
Nor does the fact that the price of housing is rocketing in urban areas help to ease the plight of (poorer) women living in cities. Obviously this does not impact on women alone, but the majority of those working two jobs to stay afloat are indeed women. Rising rents is just another factor burdening already hard-pressed women in cities.
Government measures might be designed to bring about social change, yet such social change is naturally slow since it involves abandoning deeply engrained traditions  and mind-sets that have functioned for centuries. It seems very likely that it's going to take quite some time before the well being of women in Germany can be put on a truly secure footing.
Tags: Central and Eastern Europe, Germany, inequality, women