Hepatitis C: A Growing Death Threat in Pakistan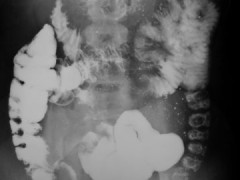 Dr Farrukh Ali Khan, a US based Pakistani doctor, predicts that the incidence of  hepatitis C will triple in next 10 years, if it keeps on increasing at the current rate. Such a statement throws a glaring light on the ineffective policies and planning of the government and its inability to control the spread of disease in Pakistan. My own personal observation of some cases also confirms that it is increasing on a day by day basis. Apart from it being a national predicament, it is also one of the most dreadful personal dilemmas.
There have been many efforts at controlling the spread and regulating treatment of the disease. As the Prime Minister who launched a national program for the treatment of Hep C patients, Bait-ul-Maal also supports sufferers while the  WHO has also launched a program for the treatment of patients. However, the number of Hep C patients still keeps growing as recent facts and figures show: the percentage of the infected population in 2004 was 3-7 % but now it has doubled at approximately 14%, which should be enough to set alarm bells ringing. This figure alone shows just how ineffective government policy and planning are. The prime reason for their failure is the utter lack of drug quality control equipment and quality control policies in Pakistan. Furthermore, the use of preventive measures is unknown among the people.
Dr. Jamaal Nasir, owner of the CITI lab, points out that the reason for the spread of the infection and all the subsequent deaths is because – due to a lack of quality control on interferon injections – poor people are not getting proper treatment even if they can somehow find the money to pay for it. He further asserts that the provision of aid for treatment is also mismanaged in government hospitals because when they start a course of treatment, the lack of medicine soon puts a stop to it. However, Mr. Zamurd Khan, managing director of Bait-ul-Maal, has put considerable efforts into making quality treatment available for many patients. Yet current budget cutbacks for Bait-ul-Maal and transference of the funds to the provincial authority is creating problems for the poor and the organisation itself. These lapses in the system point toward ineffective decision-making and policies on the part of government.
The best method to combat the spread of Hep C is to adopt preventive measures because there is no vaccine for Hep C  as there is for Hep B. Due to a lack of preventive measures –  uncontrolled handling of blood transfusions, reuse of disposable syringes, contaminated shaving razors, and contaminated surgical and dental instruments, contaminated pins and needles used in ear or nose piercing, contaminated dialysis machines, and the wound and boils of infected people – the disease is spreading at a very fast pace. And the government has been blatantly unsuccessful in creating awareness among the people.
With the increase of Hep C, the problems of  infected individuals and the government too are on the rise. The amount spent on a course of treatment is around 2 lac PKR (2100 $) , besides which, patients also need an improved quality of diet which also puts a considerable strain on family finances. Pakistan is not a rich country which is why the people suffering from this disease are unable to cope financially. Due to a lack of resources, they are also unable to take preventive measures at home and hence in effect they serve to swell the  number of patients. With a shortage of funds, they end up at the medical centres run by quacks and fall easy prey to the disease after being treated with infected instruments or syringes.
I personally know of one  poor man who could not afford treatment as his problem was complicated by liver damage and an increase in the size of the liver. Injections and Ribavirin cost around 2 lac PKR (2100$) for a 6-month course of treatment. People clubbed together to pay the bill. But with the complexity of the problem due to late detection of the disease, the man had a relapse as Hep C resurfaced causing serious problems for his family! The hepatitis virus is insidious and sufferers do not show severe symptoms until they are almost at death's door.
Recently I witnessed another case of hepatitis C where the family only found out about it when the man started to faint. When a thorough medical check-up was run, tests revealed that the man had been suffering from the disease for quite some time. He died just 20 days after diagnosis. This kind of case has become routine in the hospitals.
I believe this also shows a failure in Pakistan's health regulation system which is so weak that we simply ignore health issues to a large extent. There is also no tradition of regular medical check-ups in Pakistan which means that either patients accidentally find out about their Hep C viral infection or only when they are almost on their death beds. Hep C is also insidious because it mainly affects the stomach, and since stomach problems are so common among people of every age they're no special cause for alarm. People also avoid going to the hospital or seeing a medical specialist because of the prohibitive cost involved.
The problem is not only the high price of treatment but also the affordability of diagnosis. PCR, the key test for the active detection of the Hep C virus, costs between 5,000-7,000 PKR (52-72 $) per test and three such tests are required for each course in the pre-, during- and post-treatment phases. The above-mentioned organisations have facilitated access to treatment but regular testing and diagnosis, which cost twice as much as the actual cost of treatment, have been totally ignored in their planning.
Sufferers are hard pressed with financial problems while at the same time they have to cope with the heavy emotional and psychological burden which cripples the life of patients in more than one way. Sufferers have little physical energy and are unable to study or work like normal healthy people. The condition makes it hard for them to participate in normal routine activities. And since Hep C is most prevalent among people of the 19 to 39 age group – it seriously impinges on that part of life that is most fundamental for any human being. It immensely affects the patients' personal life, social life as well as married life. And people tend to hide it due to social and cultural pressures because nobody wants a sick girl or boy as  a spouse for their sons and daughters. This inevitably becomes an emotional burden for patients who develop a sense of inferiority and isolate themselves from social life.
To deal effectively with this sad and dire situation, the government needs to make quality medicine available together with free or subsidized diagnosis for those who have already fallen prey to the virus. For those who are healthy, awareness campaigns should be run so that people can know how to take preventive measures. One of the most effective methods here would be including such awareness-building measures on the curriculum of students in primary, middle and higher education. Awareness develops a sense of kinship among people so this would not only help educate children and adults but teachers and their families as well. When awareness reaches people at the grass-root level, the emotional burdens carried by patients will start to be lightened as everybody will support and help each other in making our country a healthy one!
Tags: Hepatitis c, policies of the government, quality and control