Deep-rooted Beliefs in Alternative Healing Mechanisms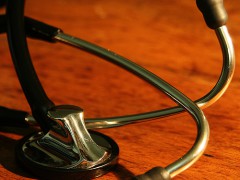 When the health care systems of developing nations are compared to those of developed countries, critics easily forget the critical reasons behind the lack of a reasonable health care system in these countries. It is not "always" about the governing bodies; it is sometimes about deep-rooted beliefs that need serious attention. Only after tackling such beliefs can we actually push for a proper health care system from the government itself.
We may argue against medicine and technologies that increase life expectancy but we should not forget the pseudo-medicine that hinders the development of the health sector in many developing nations. And as a native of Pakistan, I am particularly talking about my own country here.
Of course much of the blame lies with governments and political infighting for never devoting a sufficient part of GDP to the health sector. But can we really say that the present system as it stands is used and trusted by the majority of people?
If Pakistanis in the rural areas believe in "pir / fakirs" and magic to heal their ailments, there are chromotherapy , acupuncture, aromatherapy and the likes (this posting gives some statistics on alternative medical practices in Pakistan) present in the upper middle class and elite segments of society. Nor is this all – you could really despair when you learn that the Higher Education Commission – the highest regulatory authority of higher education in the country – gives its official support to such junk science via research grants.
A privilege for the many, a proper health care system is limited to private setups only. The poor clearly cannot get treatment at a place where a simple blood test costs PKR 500+. They go to the government hospital where after waiting in line for hours they get some injections and medicine that is totally irrelevant to whatever disease they may have. What is the next step then?
This is where other beliefs jump in. One may go to some Maulvi Saheb for special Quranic prayers for the ill or to someone called an "a'alim" who promises to solve all your diseases and tensions with a wave of a wand. Well, he does use a wand actually. Then there are the cases of medical set ups run by non-medical persons providing cheap treatment. But what do such people know about the body and its functions? Such knowledge is not  needed as long as the patient gets injected.
Many argue that if an adequate and affordable health care system were available in the country, people would not resort to these quacks. But isn't a perfectly developed private sector health care system available to the rich, socialite lady? Why does she go and learn about acupuncture and "devoutly" believes in aromatherapy as an acceptable alternative?
This is an age-old problem. Though it might not be so severe in urban areas, the situation is extremely dire in the rural areas of the country. The duties of the PMDC (Pakistan Medical & Dental Association) include registering / banning doctors and authorizing medical institutions. While the number of private medical set-ups and medical colleges is increasing with each passing year, the overwhelming majority of ordinary Pakistani remain severely underserved in the health sector.
The other reason behind this imbalance is also the brain drain of medical graduates. Every year many fresh graduates apply for USMLE to move to the United States for better studies and employment opportunities while many others apply for fellowships, never intending to return to their country and serve their own people. Can we really blame these young graduates? In a country where many private sectors universities and hospitals are only open to the rich, and where the government sector is busily devouring funds, who won't like to live in a place that is environmentally and financially safe  – and secure from violence as well. The result is a situation where we  in Pakistan have only 0.74 doctors per 1,000 persons.
The trend to emigration is more visible in private universities. According to reports by 2004, 900 out of 1,100 medical graduates from the Agha Khan University (the country's top medical university) left Pakistan for specialist careers and only 40 returned. The origins of foreign trained medical professionals in U.S. are India, Pakistan and the Philippines*.
This brain drain along with the above mentioned beliefs in pseudo-science, and also of course, the governments lack of enthusiasm, mean that the health sector is steadily growing worse and worse. But there are always ways out if only people are keen to help themselves.
In this boom time of ICT, tele-health is no longer a day dream. Tele-health facilities are the only way to obtain services from Pakistani doctors in the diaspora without needing them to come back to the "country of chaos". Establishing units from where the help of these keen doctors can be remotely accesed has to be the solution to all these lethal threats.
Tags: alternative healing mechanism, alternative medicines, death, developing world, Health