Energy Market Liberalization in the European Union. A Never Ending Story?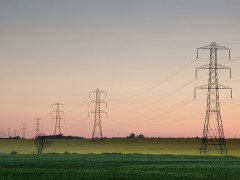 The European Union is big. When it comes to electricity, it consumes almost 3 billion MWh/ year, less than China and Russia, yet far more than any other country in the world. But is it really clever?
Despite its fundamental flaw – which is that it cannot be stored easily – power has been considered a commodity just like any other in the EU. Consequently, an internal market for electricity was created that turned 27 national markets in a single, unified one. The creation of the Single European Market in the energy field has meant breaking up national monopolies, with the European Commission "doggedly" persisting in its liberalization course over the last couple of decades (Buchan, 2010).
Member states have desperately clung to the tradition of vertically integrated monopolies. With its successive legislative packages, the Commission encouraged competition by mandating non-discriminatory third party access to national electricity grids. Yet when it comes to directives about the single market, member states grant themselves on average nine extra months for transposition (Monti Report, 2010). With the single market in energy, their resistance is even fiercer. In March 2011, when the last energy package was supposed to be transposed, no less than 60 (sixty!) infringement procedures were already underway on the previous package (European Commission, 2011).  If rules are constantly violated, are they good rules?
A 2006 Market Enquiry, some surprise inspections within Europe's largest energy companies and more recent analyses all highlight that, despite all efforts, the internal market in the energy sector is far from completion. Markets still remain national in scope and maintain the high level of concentration of the pre-liberalization period. Incumbents are preventing new companies from entering the market (a phenomenon called "vertical foreclosure"), less than 10 percent of generation companies sell cross-border, prices are volatile, large price differentials persist, network operators are not transparent, and regulated end-user tariffs are still common practice.
The Commission's latest legislative package (the so-called "Third Energy Package") promises to do away with all these issues. After having researched the topic for more than a year, I am firmly convinced its impact will be a mixed one at best. Through the establishment of the new European Agency for the Cooperation of Energy Regulators (ACER) and through the formalization of existing cooperation arrangements between transmission system operators, one could argue that the issue of incompatible market designs will be addressed.  This would be a small step towards the super-grid envisaged by Sebastian Petrick in his lead article.
The package contains some commendable provisions on strengthening national regulators and on increased transparency in record keeping. However, its diluted unbundling ("unbundling" means that the same company cannot perform power generation – or supply – and transmission) provisions, in my opinion will not solve market concentration and vertical foreclosure. In addition, the package does little to enforce transparency in price formation or to break up regulated tariffs. With end-user tariffs set by regulators below market clearing price – because of protectionism and populist pressures – it is difficult to imagine how a super grid can be constructed, as economic agents have no incentive to really engage in a unified cross-border power market.
The package will do even less for peripheral countries like Romania. The Romanian energy market is an island suffering from structural flaws which pre-date the Europeanization process. It is negatively affected by non-competitive arrangements such as bilateral over-the-counter contracts concluded between state-owned electricity suppliers and "political clients"; price and quantity caps set by the regulator in the case of gas; cross-subsidies between different segments of the market; "blanket" protection for all consumers with retail prices set significantly below the EU average and chronic lack of investment in generation and distribution. Given this background, the super grid seems rather a distant dream.
One of the few significant provisions for the deployment of the super grid in Europe contained in the Third Energy Package is actually a footnote to a directive. By September 3, 2012 member states must assess if intelligent (smart) meters would benefit consumers. If the assessment is positive, at least 80 percent of households shall be equipped with intelligent metering systems by 2020. Under this arrangement, member states still have the upper hand and most probably will delay the process because of pressures from suppliers and distributors. Currently, only 10 percent of households in the EU are equipped with some form of smart meter (DG Energy). Though poorly designed, where implemented existing meters have reduced a household's energy consumption by 10 up to 40 per cent. The devil lies in the details and no matter how ambitious the Commission's declarations about the creation of the super grid are, they need to be backed by stronger laws. The Commission's Communication "Smart Grids: From Innovation to Deployment" from April 2011 is a nice first step towards setting up a framework for smart grid expansion. In my opinion however, a stronger supranational regulatory approach is needed.
Generally speaking, the creation of a single European energy market is a battle far from won. More than twenty years of Commission efforts towards liberalization have led at best only to piecemeal gains. Perhaps it's time for Europe to take a step back and question its policy modes. Is it really clever to constantly flood national governments with legislative packages, if these are not strong enough to bring about real change and if governments themselves avoid enforcement? In a market with great information asymmetries, strong path dependencies and corporate mammoths, what does it take to have competition with real benefits for consumers?
Sources not linked in text:
Buchan, D (2010): "Energy Policy. Sharp Challenges and Rising Ambitions", Wallace, W., Polack, M. & Young, A. (eds): Policy-making in the European Union, 6th Edition, Oxford University Press, 357 – 379
Murafa, C (2011): "An Assessment of the Third Energy Package in Romania. How to Avoid Hitting the Target and Missing the Point" (Master in Public Policy Dissertation defended with the Hertie School of Governance, Berlin)
Tags: CLIMATE CHANGE, Energy, European Union, infringement, renewable energy, romania, Smart grid, smart metering, sustainable development, third energy package