Fiji: A small country with a big problem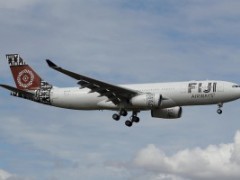 Fiji is losing its skilled workforce and it must find a way to retain its skilled workforce as this is the only real way the country will develop. Changing the mindset of people is key to this. People need to want to stay in Fiji and contribute to the economy. And for them to do so, we need to create an environment where people feel safe and have reasonable employment opportunities.
Growing up in Fiji, I often used to see people urging their children to study hard so that one day they would be able to migrate for a better life in Australia or New Zealand. Like most Pacific Island countries, Fiji is used to losing skilled members of its workforce – even more so with the four coups d'état which have happened over the last twenty years.
In their 2011 quarterly review the Reserve Bank of Fiji released figures which showed that between 1987 and 2001, 75,800 people had left Fiji. Traditionally, Australia and New Zealand are the favorite destinations for emigrants, followed by the United States, Canada and the UK. 571 skilled workers migrate from Fiji every year. This might seem small but is actually a huge figure when you consider that our population is still below the one million mark. The political instability resulting from the three coups which occurred in this period has been the biggest factor driving the high emigration rate.
In an interview with ABC Radio Pacific, professor Vijay Naidu said that increasing numbers of skilled people have left Fiji since the latest coup in 2006. Naidu is the author of 'Development on the Move', the first nationally representative set of data on how migration is affecting Fiji.
"On average it's between five to six thousand, which wasn't the case some years ago. The main reason for migration out of Fiji is employment and economic opportunities and not political instability. We need to have a system that allows for circulation, which also includes, in my view, the movement of Aussies and Kiwis into the islands to fill in gaps."
The Fiji teachers union has also shown concern about the massive migration of teachers from Fiji to more developed countries. Most of these teachers move to Australia and New Zealand lured by the higher wages and leaving a huge gap back home. There is also a huge drain of medical professionals to Australia and New Zealand which leaves many hospitals and medical centers short-staffed and unequipped to deal with emergencies. To remedy this, the Ministry of Health increased the health budget in 2011 in an attempt to entice medical professionals back to Fiji. However, this has failed to yield the expected results.
Another major consequence of the brain drain is that it has forced Fiji to look elsewhere for skilled workers. China in particular has stepped in to build the infrastructure and provide Fiji with important funding. The China Railway First Group CO., Ltd., for example, has carried out road construction and repair work around the country.
This takes important employment opportunities from locals whilst also creating the same kind of dependency that we have had with Australia and New Zealand – a dependency and that risks leaving Fiji in big trouble if they suddenly decide to pull out. Many have accused our "Pacific Rim Brothers" of deliberately trying to make Pacific Islands dependent on them so they can get a stronger grip on the Pacific.
Tags: brain drain, culture, economy, emigration, employment, Fiji, globalization, identity, migration, Pacific