MOOCs and their impact on Pakistan's traditional education system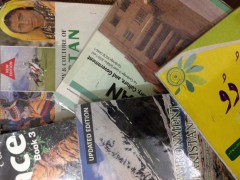 Since the past few decades, technology has not only developed itself at an exponential rate, it is also revolutionizing other aspects of our life. Food, communication, health, businesses; many industries have gone through disruptive innovation because of technological advancement. Interestingly, tech didn't take much long to revolutionize the education industry, that too at a major scale. With this massive recent influx of technology inside education, educators are worried if this trend would prove to be fatal to the traditional pre-determined learning track.
Will MOOCs promote education or worsen it?
It hasn't been too long since Massive Open Online Courses (MOOCs) started reaching out to us in the form of platforms like Coursera, edX, Udacity and more. While MOOCs is relatively a newer concept, ICTs resources required in classrooms are at a rather smaller scale as online discussion forums, tutorials, lecture videos, and collaborative online projects substitute the traditional learning environment. It is not until recently, though, that the prestigious names of the educational world have joined the race and their offerings have attracted eyeballs worldwide. Enrollments in these free online courses are ballooning by thousands with each new offering.
Educationists worldwide are discussing if MOOCs will disrupt the way education has been since past many decades; having a strict track to be followed by each student. It is also been debated if these course offerings will drive students away from traditional education system and in fact make them slack off the education track.
Courses are free, open to everyone and hence students don't feel obliged to finish a course. Many people also take these courses to enhance their knowledge or to learn about something new without the intention to complete it by taking the exam. Hence we can hardly know how many enrolled students actually benefit from these offerings depending merely on the passing statistics.
Babson Survey Research Group found that enrollment in online college courses of all kinds increased by 29 percent between 2010 and 2012. It also reported that the number of students in conventional universities and colleges has started to decline. If students fail to focus on online learning because it's offered for free after already abandoning the traditional educational system, are we going towards a non-educational or non-serious educational era?
Why MOOCs won't disrupt Pakistan's educational system?
In contrast, the same concerns cannot be portrayed about Pakistan's education sector. Locally, it is more about the ability to reach and have access to the very latest content offered by any course than how it would affect the traditional education system. Majority of curriculum being taught in Pakistan is decades old.
"I took a Computer Networking MOOC from University of Washington's department of Computer Science. It boosted my knowledge to nowhere comparable to the courses offered by my university. That course was more advanced and gave me latest in-depth insight." – Astronomer Bilal, a final year student of Telecommunications told me.
Cambridge International Examinations (CIE) is considered to offer a "wholesome" alternative method of education and is reckoned to attract better careers and societal validation in our part of the world. CIE, though, has its own flaws of perpetuating Eurocentric colonial history, promoting mushrooming tutoring culture and also the native infatuation with grades.
International Baccalaureate (IB) is yet another alternative nonconventional, learning-based mode of education. However, unlike CIE it hasn't been successful to attract many proponents since its inception in Pakistan in 1996 due to financial and security constraints.
"IB offers online courses for Diploma program. A student can opt for any course outside school through Pamoja. This allows students to opt for courses of their interest which are not offered at TIS", commented Registrar, The International School, Karachi.
Although MOOCs may not attract many students in Pakistan considering the electricity outages and Internet connectivity problems that Pakistan's rural regions face, it is a growing trend in urban areas helping students be up-to-date about their desired subject. These international courses offer students with latest curriculum, industry happenings and a way to collaborate with students globally enhancing their knowledge and opening their minds to newer fields.
Internationally, educationists are worried if students actually learn in an MOOC; locally these courses provide better opportunities for students to learn about varied courses, not traditionally offered in Pakistani colleges. Even if, for now, it benefits the urban residents only, it should still be promoted and not relegated. While CIE and IB present the choices for affluent class considering the higher fee structures, MOOCs naturally benefit everyone with a good internet connection demoting hegemonic class divide.
Tags: cambridge international exams, CIE, International Baccalaureate, mainstream educational system, MOOCs, pakistan, traditional education system