Regional Editor Mac-Jordan interviewed by one.org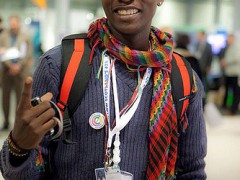 We're proud to say that regional editor for Africa Mac-Jordan Degadjor is turning heads. When it comes to experts on Africa's push into the age of the Internet and mobile technology, he's an enthusiastic expert, and is being recognized as such.
One.org interviewed Mac-Jordan recently about Ghana's mobile future. Read the interview here. You might also want to check out Mac-Jordan's talk from the TEDxYouthInspire conference held in 2010 in Accra, available here.