Social progress – thanks to social participation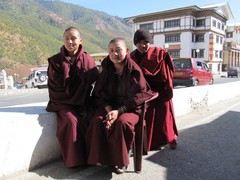 Studying true social well-being: The factors countries use to measure progress – and why public debate on the topic is enough to spark change.
Increasing gross domestic product alone is not an adequate measure of social progress, something that many people around the globe have come to recognize. In various countries, new metrics for measuring progress are being deployed that go beyond economic growth to include factors like sustainability, personal happiness and intergenerational justice. A current Bertelsmann Stiftung study examines seven new approaches to assessing social progress, thereby revealing that public debate on the issue is often enough to spur positive political and social change.
In recent years researchers in many countries have begun developing new ways of evaluating social progress and new tools for assessing the effectiveness of political governance. These innovative approaches go beyond a mere consideration of economic growth; they also look at factors such as intergenerational justice, social cohesion, environmental sustainability and whether or not people are satisfied with their lives. In many cases, broad-based participatory processes have been used to define the overall framework and identify the desired indicators.
The study "People, Progress and Participation" by Jon Hall and Louise Rickard looks at seven initiatives that have successfully established new standards for measuring progress at the national, regional or local level. They are Bhutan's Gross National Happiness indicators, the Canadian Index of Wellbeing, the European Union's Sustainable Development Indicators, the Jacksonville Community Indicators from Jacksonville, Florida, in the United States, the New Zealand Quality of Life Project, the South Africa Development Indicators and the Tasmania Together community consultation and goal-setting process from Tasmania, Australia.
The study's authors focus their attention on how these metrics have been developed. One finding is that participatory approaches and the inclusion of various social groups in public discussion of new indicators often have a positive impact on the dialogue between policymakers and the public, the exchange between and within government agencies and the democratic process in general.
According to the authors, these processes are advantageous in a number of ways. For example:
The public gets to have a greater say, thanks to increased opportunities for social and political participation; citizens also gain a greater understanding of social and political structures and processes, and are encouraged to become more involved in political and social developments even beyond the effort to indentify new indicators.
Policymakers find it easier to do their jobs, since an open, participatory debate on the issues at hand and on goals, conflicts and costs mean public-sector actors no longer need to find solutions on their own and then explain them to the general public.
Governance systems are strengthened by the process as they become more flexible and begin communicating information in a more open manner; social and technological innovations also develop and the public adopts new ways of engaging with social issues.
Author Jon Hall will present the study at the German Chancellery in Berlin on June 5, 2013, as part of the first International German Forum, initiated by German Chancellor Angela Merkel.
Tags: gdp, Gross domestic product, Gross National Happiness Index, indicators, social progress, sustainable development