Shed's happening in Australia: confronting NCDs from the grassroots level.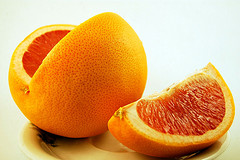 As a wealthy, developed nation, Australia indeed has an obligation to set positive examples to the world when it comes to combatting NCDs. However, the persistence within our population of demographics which continue to experience poor health compared with the rest of society demonstrates that our own battle with these costly killers is far from won.
Image by AlzheimerHelp, CC BY – SA 2.0
The broadest of these "problem" demographics is, simply-speaking, Australian men. According to the Australian Bureau of Statistics, Australian men are between one and three times more vulnerable than women to four of our top five NCD killers (heart disease, stroke, lung and throat cancer, and chronic lower respiratory disease), are more prone than their female counterparts to NCD risk factors such as smoking, risky drinking and obesity, and are less likely than women to have adequate health literacy or to seek preventive medical care. Moreover, these statistical gaps broaden sharply in rural and remote areas, and with factors such as Indigenous heritage, socioeconomic disadvantage and age.
Image courtesy of Australian Men's Shed Association
Men's resistance to "social-marketing" health promotion models has long frustrated governments and health-care professionals alike—not to mention men's loved ones. In recent years, however, a home-grown phenomenon known as the Australian Men's Shed Movement has begun to demonstrate that solutions to this complex challenge may lie not only in the ability of governments to implement effective health policy, but in their ability to identify and support grassroots initiatives through which communities are already helping themselves.
So how does an independent community initiative without large-scale funding, centralised governance, or controlling manifesto succeed in promoting and improving men's health when the best efforts of policy-makers have failed? Broadly-speaking, the answer to this two-fold question lies in the power of social inclusion to improve health outcomes—a link which is now globally recognised in the work of the World Health Organisation on "The Social Determinants of Health". Since, however, the majority of the estimated 120 000 Men's Shed members became so neither with any prior knowledge of such concepts, nor even with health as their primary motivation, a true understanding of this movement can only be gained by seeing a Shed in action at the grassroots level.
To spend even just a few minutes within Mens Shed Carina in the eastern suburbs of Brisbane, Queensland, is to understand more clearly how a Men's Shed can make a profound difference to a man's well-being. In an era when isolation and loneliness border on epidemic levels in Australian society, a man walking through the door for the first time is immediately and cheerfully greeted by returning members, regardless of age or appearance.
Author's Own Image
Along with a handshake and a smile, the first thing to greet him is the hubbub of friendly conversation and relaxed yet meaningful activity, as small knots of men share stories, advice and jokes over hot cuppas, or work together on carpentry projects for charities, schools and loved ones. In one corner, a new computer sits waiting to transport men into the vast—and often unfamiliar—landscapes of the online world. In another, a wall of photographs depicts a Shed history which after only three years is already rich with community achievements, group excursions and good memories. The newcomer won't be pressured to sign anything; neither will he be asked anything but his name, and perhaps how he came to be here this morning. He will, in short, feel safe and welcome from the moment of his arrival until his chosen time of departure.
Author's Own Image
If he decides to come again, perhaps he'll walk in to find a presentation in progress: a volunteer from Diabetes Queensland giving advice on detection and management; a local fitness trainer demonstrating light exercises for bad backs; a representative from the Heart Foundation giving dietary tips; or even another member showing photos from a recent caravan trip. Perhaps this time he'll sign on to help build chicken coops for a local state school, or agree to help raise funds by sizzling a few sausages next Sunday at a local hardware store.
Author's Own Image
The more frequently he returns, the more friendships he will form, and the more he will feel valued, supported and respected by a strong and vibrant social circle—perhaps for the first time in years, if not ever.
To say that men enjoy better health throughout longer lives if they belong to a strong social network  "is not just fuzzy talk", according to Professor John Macdonald. One of three patrons of the Australian Men's Shed Association, and himself a founding member of a Shed in Mt Druitt, Sydney, much of Dr John's work as Director of the University of Western Sydney's Men's Health Information and Resource Centre has centred around the "social determinants of health":
Image courtesy of Australian Men's Shed Association
"Health is not just something caused by individual biology, but the conditions in which you live have an enormous influence … the support of a social group can have an observable impact on one's immune system, one's capacity to resist disease … and it's observable, it's not just imagination. It's not just fuzzy talk."
Image courtesy of Australian Men's Shed Association
Want to find out more? Try these links.
Australia's National Male Health Policy
The health of Australia's males – Reports by the Australian Institute of Health & Welfare
Rio Political Declaration on Social Determinants of Health (World Health Organisation) 2011
Men's Health Australia Website
The Shed Online – Australia's Virtual Men's Shed
Tags: australia, cancer, community health, Health, health costs, men's health, NCD, non-communicable diseases, Pacific