The rise of Citizen Journalism and how Social Media is redefining the role of Media in Kenya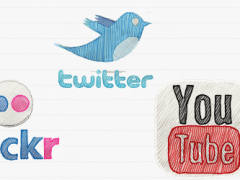 As the focus of this year's Global Medium Forum shifts to 'Media and Foreign Policy in the Digital Age', Africa is not just playing catch up in the Digital revolution, but most Africans have leap frogged into the digital revolution with the mobile phone as the most significant tool that has catalyzed this growth. This device is seeing Africans write, comment and give their own version of events happening in Africa using social media.
Blogs are at the forefront of this steady rise in the use of social media in Africa.
In Sub- Saharan Africa, Kenya is one of the countries experiencing the highest smart phone growth rate, with many of its youth using these smart phones to catch up on what is happening around them as well as to engage in active discussions on social media.
Blogging in Kenya has been around for some time now since the first Kenyan blogger started their first blog in 2003. Since then, the blogging space has grown tremendously in both the number of bloggers as well as in the variety and quality of content.
Social media platforms such as blogs and Twitter have, since the 2007 Kenyan general elections, continued to play a greater role in creating a conducive environment where Kenyans can express their opinions, views and critique of the government and political leadership. Indeed the first Kenyan blog written by Daudi Were was created specifically for that reason, to provide information on those who were vying for the 2007 elections.
Due to political interference in the Kenyan traditional media houses, many of these previously trusted institutions for news and information are no longer providing unbiased coverage of events. Some journalists have turned into government mouth pieces, choosing to regurgitate every word and rhetoric given by State operatives in the form of press releases. A case in point is the admission by a senior staff member of one of the media houses that perhaps they were a little too trusting of the IEBC, Kenya's electoral body in the 2013 general elections.
There has been continuing criticism from media analysts, critics and ordinary Kenyans online regarding a situation that most see as media houses receiving their instructions from the State on what information to make public. Many Kenyans no longer think that media houses are giving them unbiased coverage of news and stories, especially on governance, corruption and anything that might paint the current government in a bad light.
Kenya has seen a steady rise in the number of bloggers and social media opinion makers who are free to speak their mind on not just politics, but also on social issues affecting them. The void created by media houses failing to provide unbiased coverage and lately, lack of in-depth coverage of news and stories happening, has presented an opportunity for bloggers to become citizen journalists.
The role of Kenyan blogs is now increasing and providing a platform where Kenyans can publish information on corruption as well as easily access and share such information. Kenyan Blogger Abraham Mutai was recently detained in police custody for questioning and later released for exposing corruption in the Isiolo County through his blog and tweeting about it.
When a Police officer in Kenya secretly filmed a video of an outspoken Kenyan MP, Alfred Keter, threatening and insulting police officers at the Gilgil weighbridge on the Nairobi-Nakuru road, he did not send the video clip to any of the Kenyan media houses, including some of the biggest in the region. Instead, the officer chose to send the clip to Blogger Robert Alai who went on to upload it on YouTube and tweet about it, in the process exposing the Nandi Hills MP abuse of office.
Twitter has also continued to play a great role in enabling Kenyan citizens to air their views publicly as well as engage the digital strategy and public relations arm of the government that has also taken to Twitter in great numbers.
The collective of Kenyans on Twitter has become famously known as KOT for their outspoken nature, not just in tackling domestic issues but also in dealing with its neighbours, fellow African countries and for taking on international media houses such as CNN for unrealistic reporting on local happenings, in what is now known as twitter wars or 'Tweefs'.
KOT have gone on to characterise and shape the perception the rest of the world has on not just Kenya but the African Continent as a whole.
Kenyans on Twitter are known to rally behind hashtags, making light work of creating a global trending topic. Be it to getting CNN to apologise for a story, correcting misperceptions of the country with #SomeoneTellCNN, or making a response to disparaging comments made by South Africa's Sports Minister Fikile Mbalula about Kenya's swimming team with #SomeoneTellSouthAfrica
KOT have waged virtual wars on other African nations like Nigeria, due to football politics, and South Africa or Botswana due to differences in foreign policy. All these wars were waged with the war cry of #SomeoneTell beckoning them.
KOT don't just stop at just trading barbs and insults, they'll take any misperception and stereotype they can find and using what seems to be a growing lexicon of African-made memes on the internet.
With a growing increase in the mobile penetration in Africa, the world will continue to see and read a lot more about the country and the continent, as more young people take an interest in blogging and social media to express their views on various topics.
Tags: citizen journalism, Kenya, social media, Twitter