The untold story: the disenchantment of women in the Arab World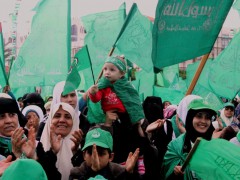 Look at the timeline of events in the Arab Spring and you will see that women have played a huge role in its development. Yet the contribution women make to the economy in the Arab world cannot be examined outside the framework of the political and social context. Many reports have indicated that the gap between women and men, and the percentage of women joining the workforce in the Arab world, is decreasing. Such reports are misleading and paint contrary pictures by concentrating only on one side of the coin and ignoring the political facts that exert such an influence on the percentages of women in the workforce. Women need political support to fortify their struggle and sustain their economic contributions.
The political activism of Arab women has increased enormously, compared to that of men. The so-called "The Arab Spring" was a social revolution before being a political one. However, it has been hijacked and driven in the other direction, restricting the space for freedom of expression and fuelling the emergence of semi-authoritarian regimes. This new situation has brought new challenges for women in general and to their attempts to be engaged in society, the labor market and politics. However, the outlook is gloomy. Despite Arab women's achievements in the fields of politics, society, the economy, management and leadership, equality with men still seems to be a fantasy and a dream that will never come true.
Unless an Arab man is married to a non-Arab woman, he will have many difficulties in allowing his wife to work. Of course, his arguments are hopeless, useless and baseless. Islam and many traditions have not asserted that women should not work. In my own family,  my mother worked in our shop, and assisted my father to raise me and my siblings in a good and decent way.  When I was a kid, I used to accompany my father while he was shopping. I used to see the old women selling vegetables and fruits: those women were contributing to the society, economically and socially, enriching our society with love and a new generation that could give them better life in the future.
Many Arab men consider themselves as the breadwinner of the family, and the work of their wives or sisters is seen as an insult to their ability to provide. They argue that their wives' job is to be a wife. Here, I reply, what about your job as a husband? You do not have to be a breadwinner; your wife could be too! My mother, my sister, my wife are all as equal to me, simply because they have the ability to work and even be more productive than many men in the same positions. Moreover, the female labor market is much cheaper than the male one: in 1999, the Arab Association for Human Rights identified that the wage gap between women and men lies between 30% to 70%.
The so-called Arab Spring has not done anything for women's rights in the Middle East. On the contrary, it has increased the gap, boosted the fear and destroyed the dream of equal participation in politics, society and the labor market. As Amna Nassir, professor of Islamic philosophy at Alazhar University puts it, "Women's state in the aftermath of the revolutions suffered a cardiac arrest."
In Egypt, the situation is even worse. Daily harassments of women have increased dramatically. Women are afraid to participate in protests because of the horrific images and videos that have been uploaded by many activists of young men harassing women publicly. The parliamentary elections of Egypt in 2005, 2010 and after the revolution have made no difference at all. On the contrary, they have paralyzed the ability of women to compete. In 2011, the women candidates in the constituencies formed only 6.3% and on the lists only 15.6%.
In 2012, Kuwaiti women failed to gain even one single seat in parliament, although they make up more than 45% of the total population. In Saudi Arabia, the ongoing debate on allowing women to work is giving a blurred picture of the country's absolute male-dominated culture. I believe that women should have social and political rights before seeking employment; otherwise,  their jobs will be mere post-modern slavery . In Tunisia, the situation is not that different. Tunis was the most liberal Arabic county for women. Women were supported and hailed as an integral and equal element in society with the support of the former president's wife, Ben Ali, who aligned women's organizations around her. Nowadays, the current regime which is headed by Islamic political parties is trying to bypass the old laws and constitution by asserting that women have a complementary role in the society but are not equal to men. This, of course, hinders any calls to give women more chances to contribute to the economy and society.
In Syria, women have been killed, raped and forced to marry in the refugee camps in Turkey, Jordan, Libya and Egypt. Furthermore, instead of being able to go to their work as teachers, medical doctors, students, professional engineers, they have been forced to pick up guns and fight.  The only evidence from the so-called Arab Spring is that women have lost the battle and need to prepare for a new revolution, a social one. In Lebanon, the story is worse. Women have been fighting for rights to civil marriage. Even if they are much more liberal, giving the fact that Lebanese population is a mix of varieties of religious groups, women rights are still not equal. Statistics indicate that women and men in Lebanon have almost the same level of education; however, only 23% of Lebanese women are employed and in public services, and there are none in high ranking positions.
In Palestine, the story is not only difficult to encapsulate, but also hugely influenced by the politics of division between political parties, occupation, society and the economic burden that influences all economic growth. Women were simply machines for having babies, like they are in most rural Arab regions. However, Palestinian women have stood up and started to question this  notion, and demand their independence and rights. Occupation, perhaps, gives Palestinian women the feeling and reality of being equal partners in the ongoing struggle. The Palestinian women workforce is less than the men's by a huge margin. The percentage of women is 15.7 compared to 67.6 for men. Despite the fact that the number of university graduates is increasing, more women still remain unemployed, not only because of the unemployment rate, but because of parental authority and a macho society that rejects working women after they get married. What does society see as acceptable work for women? Mostly work as teachers, doctors or clerical work. Nonetheless, a small percentage of Palestinian families have started to accept women working anywhere any time.
However, the greater part of Palestinian women's contribution is through small micro-financed projects. They grow crops and sell them in the market, earning enough daily or weekly money to cover expenses. These women want to be independent and not rely on hand-outs from humanitarian aid organizations. Other women run small-scale projects through social media such as Facebook. JRcake in Gaza is once such example; the woman who runs it did not study design or cake making, but was rather inspired by her dream to be a sculptor. She sells her hand-made beautifully designed cakes through Facebook, earning enough to support her family. Another two sisters started a Facebook page to sell handmade traditional souvenirs for women abroad. They were inspired by their family and started their economic success in this way. There are dozens of such stories that show how the young generation is striving to get ahead and be more independent.
Palestinian women are strking out on a different path to that taken by their counterparts in the Arab World. They are politically active and engaged in the daily struggle against occupation, which gives them the chance to enroll faster into the workforce. I believe that women must be politically engaged and have complete political rights before looking for equality in employment opportunities. Women in Palestine have succeeded in contributing to the economy through small-scale projects that produce an educated generation that could drive the economy and politics. Women in the Arab world have concentrated primarily on improving employment rights without focusing on political equality. The upshot here, however, is that they have obtained next to nothing.
Tags: arab spring, egypt, gender equality, human rights, inequality, Lebanon, Palestine, Saudi Arabia, syria, unemployment, women