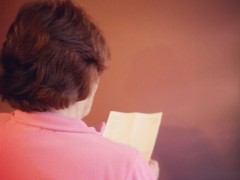 When Jane opened a letter from her manager about her request for a pay rise, she was overcome with that sinking feeling that many Australian working women know only too well.
After 13 years as a medical receptionist at an inner city Melbourne medical practice, not only did the response to her request take three months and some prompting, but the pay increase it offered was a measly 25c per hour, something which her manager was 'very pleased to advise' her of.
The Australian economy is the envy of the developed world.  GDP has grown steadily for the past 20 years, successfully riding the bumps of the 1997/98 Asian financial crisis and the 2008 Global Financial Crisis (GFC).  Yet despite this growth, the women in the Australian economy are still second rate, and astonishingly the gender pay gap is widening, not closing.  Since 2004, when the gap stood at 15%, pay differentials have risen to 17.5%.
The OECD's 'Initiative on Inclusive Growth' highlights several reasons for the gender pay gap, many of which are reflected in Lindy's case. Lindy works part time, as most women do and this limits opportunities for career advancement and ensures that women remain in the lower to middle echelons of workplace hierarchies.  Childcare and parental leave are two of the biggest reasons for women working part time. Childcare is increasingly unaffordable and with the career disruption that maternity leave creates, many working women forego a career for their family.
Furthermore, advances in workplace technologies favour higher skilled workers. While female graduates in OECD countries are increasingly outperforming their male counterparts, this is not translating to employment and wage equality. Even though they're improving, workplaces are still not career friendly to women who work part time or take maternity leave.
September 3 is 'Equal Pay Day' in Australia, a day chosen to highlight the 64 extra days (from the end of the financial year) that women require to earn the same as men.  This year Bruce Guthrie, policy advisor at Graduate Careers Australia, mused that women should simply become engineers rather than nurses if they want to earn more money. However, a study of women working in journalism has shown this 'influx theory' is flawed. While women now make up 55% of all Australian journalists, their pay is still limited by the glass ceiling so that while the overall numbers may have increased, the power and pay imbalance still exists. Taking a very different approach to Mr Guthrie, a number of online businesses and coffee shops have offered female customers 17.5% discounts on purchases in a creative campaign to highlight the issue.
Not only does the glass ceiling remain while average pay gaps are on the rise, but even in female dominated industries such as healthcare and retail, men are on average being paid more than women. A full time male healthcare or social worker earns around 30% more than his female counterpart while in retail he will earn around 25% more.
For women to break into and sustain full time, highly skilled work which can accommodate their family commitments, major change is required on all levels. Governments need to create affordable childcare and work together with business to see that re-entry and workplace training is profitable. At a family level, husbands and partners must support women and help them achieve their career goals as well as raising a family.
Jane has few male counterparts to compare herself to but she estimates that 5% of medical receptionists are male. Research shows that because she is female and working in the private sector, this can mean less pay for equal work.  Research from Melbourne University shows that, on average, women are more reluctant to initiate pay negotiations, and that when they do they tend to ask for less and often undervalue their work. It also shows that the average pay gap is 20.8% in the private sector compared to 13% in the public sector. Finally, as someone close to retirement age, Jane is even less inclined to push harder. She would be competing with more academically qualified men (and women), with greater technological skills and the ability to offer years more service.
Jane is simply left to value any job at all over returning to the classified pages.
Tags: australia, barriers to employment, childcare, Civil Society, economic growth, economy, education, employment, equal pay, equal pay day, equality at the workplace, gender equality, gender pay gap, glass ceiling, part time work, pay equality, poverty, wage equality, wages, women, Women empowerment, Women in Business, women's economic empowerment, women's participation