Boosting education in pakistan with public/private partnerships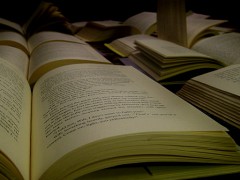 The world over,  education is being given top priority in all government budgets as it is universally recognized as a vital block for building a progressive state. In Pakistan education is overseen by the government's Ministry of Education and the provincial governments, while the federal government mostly assists in curriculum development, accreditation and in the financing of research. Article 25-A of the Constitution of Pakistan obligates the state to provide free and compulsory quality education to children aged 5 to 16 years. "The State shall provide free and compulsory education to all children of the age of five to sixteen years in such a manner as may be determined by law".
However, the reality is that with much of our budget going to support  massive armed forces on account of continuing issues with our neighbor India coupled with the strain of repaying the international loans which Pakistan keeps needing to balance its budget, there is very little left over to invest in education. To its credit the new government has increased expenditure on education from the previous paltry 2% of GDP to 7%  – but the country still requires a lot more work in this sector. As we stand now if we take 2004 figures , Pakistanis in the 55-64 age group have a literacy rate of almost 30%; those aged between 45–54 have a literacy rate of nearly 20%, those aged between 25–34 have a literacy rate of 20%, and those in the 15–24 age group a literacy rate of 10%. This data indicates that with every passing generation the literacy rate in Pakistan has risen by around 10%.
This is not to say that work is not being done privately for education in this country. Organizations like the TCF ( The Citizens Foundation) have been making incredible efforts to develop education ever since 1995. At present TCF is now one of Pakistan's leading organizations in the field of formal education. As of 2012, TCF has established 830 purpose-built school units nationwide with an enrollment of 115,000 students. TCF encourages female enrollment and strives to maintain a 50% female ratio on most of its campuses. TCF has a full female faculty of 5,800 members. I caught up with one of their coordinators Tooba and interviewed her on the vision and goals of this NGO with a focus on what she has personally witnessed in terms of change at ground level. Click the link below to read the full interview:
Social media are also being used extensively in Pakistan both to raise awareness for the need of a better and more widespread education system, and to distribute educational materials through howtos YouTube videos as well as online coaching. With 20 million Pakistanis online as current figures show, the internet is playing a vital role in bringing education and access to the world for our country. In 2011 the education emergency campaign carried out across all forms of social media as well as print and broadcast channels was effective in gathering 17,1419 signatures for its petition which is evidence of the fact that a large part of this nation feels and recognizes the need. More evidence can also be found on the neighborhood level with free schooling and smaller efforts cropping up all over the place as communities take care of their own. The Orange Tree school based in one of the better areas of Karachi is another remarkable story of young students taking it upon themselves to educate less fortunate kids as well as to provide counseling for their mothers on day-to-day issues. These new initiatives are not only encouraged by civil society but are also getting much needed guidance from the older NGOs which enables them to pass an inspirational model down to the younger generation  – as is the case with Sabeen Khatri's  Kiran school for gifted children in Lyari (an improvised area of Karachi) guiding and helping set up the Orange Tree school. Corporations too are responding to this mushrooming of education efforts all over Pakistan with Coca Cola sponsoring a series of documentaries called "Ho yaqeen" (have faith) produced by our own Oscar winner Sharmeen Obaid Chinoy which puts the spotlight on efforts like the Kiran school.
Will Pakistanis be able to turn the tide in a country whose infrastructure has virtually broken down with its exploding population and utter lack of law and order? This remains to be seen. What is for sure, however, is that we as a society have now realized that the way forward is for us to engage much more heavily in public and private sector partnerships following the example of TCF, and to take it upon ourselves as well meaning citizens to step into the vacuum left by the state. Yes, it is the state's job to provide basic human rights but when they cannot do so we will no longer just sit back and complain;  we will get moving ourselves and hopefully change this country for generations to come.
Tags: educating pakistan, education in pakistan, social media educating, the citizens foundation, the education emergency, youtube