Is global complexity governable?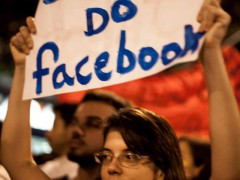 For over 30 years now the Tällberg Foundation has offered a consistently fresh perspective and an equally alluring format with its Forum held in the little village of the same name on the shores of Lake Siljan. Far from the beaten tracks of civilization, 300 people mainly from the Western world come together with their own social projects in their backpacks for 2-3 days of dialog, debate and exchange of ideas with their like-minded peers.
This time too Day One quickly made it clear in which direction the global (western) debate on globalization is heading and which are the main questions it gives rise to.
How do we tackle global complexity and global interdependencies?
What consequences do such complexities have for decision-making processes in business and politics?
Given crowd-based approaches to the preparation of decision-making – where the crowd has considered the alternatives and made the decision which now just needs to be endorsed by someone who will turn it into action – together with the impossibility of a decision-maker making the "right" decisions in such a highly complex world, isn't what we need a radical new definition of what formal authority means?
Can big data solve the dilemma of complexity or does it just serve to illuminate what the actual dilemma's about?
How can data be woven into a narrative? In the final analysis it's only narratives (stories) that really move people.
What kind of attitudes do traditional top-down governance-systems adopt to the crowd, big data and narratives that move people much more than any artificially pumped up election campaign?
These questions will all be explored in greater depth in the coming days. Futurechallenges.org together with the affiliated Global Economic Dynamics project of my colleague Jan Arpe is a session-partner of the Tällberg Forum.
Click on this link to follow the live-streaming of the sessions.
Tags: Big Data, Global Governance, globalization, Governance, open data, Tällberg