My New Chosen Career… To Be Very Rich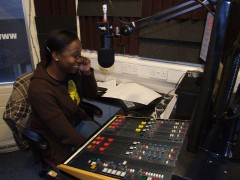 I made a decision this morning, and that is to be very rich. Mind you, I have always wanted to be rich, but this morning I decided on a new course of action to achieve that goal. I am going to get into public office (currently working on schematics) and then I will do one thing – plunder like there is no tomorrow.
I will award contracts to phony companies set up in different variations of my name and the names of my family members, and to my friends as soon as they sign over a minimum of 30% of the contract sum to me. Whether they deliver or not is immaterial, and I can always look good from making a big show of threatening to revoke said contracts when I'm up for a second or third term.
Ahh! I will give personal gifts using public funds, including cars, landed property, trips abroad, livestock, you name it – all that matters is that I'm seen as generous, loving, and supportive. Doesn't matter that basic amenities in the areas under my jurisdiction are non-existent or dilapidated, that the people whose votes (whether real or stolen) put me in that office are impoverished, or whether I cannot even bear to live in my place of primary assignment because of the alarming level of crime that I have done sod all about. I will give gifts on behalf of my family and myself to whosoever I please, and I won't give a damn what you think.
Why won't I give a damn? Errr, because apart from craft cleverly worded tweets and Facebook updates, you don't do much else. Matter of fact, I can count a good number of your activist peers who pay me nocturnal tea visits, hoping for a slice of national cake to go with it.
Why don't I give a damn? Let's see… right. Another reason is because traditional rulers, who should be the custodians of our culture, teachers of right and wrong, and role models for the community, have made camp with political parties that best serve their interests regardless of ideology.
Long as you use the creamiest butter on their bread, doesn't matter if you're a rogue, murderer, or pedophile. I've been advised that once I'm in that office, they will flock to me, begging to give me chieftaincy titles. And I will accept, because I am an illustrious son of the soil.
You know the biggest reason why I don't care though? The more wealth I amass, the more immune to prosecution I become. Ahh, there are even some offices I can occupy where something called the 'immunity clause' posits that I am above the law.
A thousand blessings to the brains that enacted and ratified that law, it is one of the reasons I aspire to public office. For all the enemies of progress who at one time or the other tried to campaign against that clause, it will not be well with you!
Now, in the event that I offend someone higher up who decides to embarrass with a robbery/fraud accusation, I can decide to engage my army of thugs to fight off the Policemen who dared to try to arrest me, or simply flee to another country to escape prosecution. If the odds are stacked against me and the Police there get a hold of me too, I can post bail, and then escape!! Yes, flee that evil land either dressed as a woman, a circus animal, or inside a drum of oil.
There's no place like home. I'll return knowing fully well that after a few days of talking about me and my triumphant entry from my sojourn abroad, they'll move on to 'fighting corruption' in other quarters. And the icing on the cake?
A few years of laying low, bowing at strategic shrines, rebuilding my profile, and of course showing remorse, and I get a presidential pardon! Glory! My slate is wiped clean, and I am free to vie for office again to finish what I started, serving my country with all my strength.
Background reading
Presidential pardon sparks outrage & Nigeria pardons Goodluck Jonathan ally
Tags: Africa, Alamieyeseigha, BayelsaState, Diepreye Alamieyeseigha, Facebook, Fairy GodSister, fighting corruption, GoodluckJonathan, List of Governors of Bayelsa State, Nigeria, Nigerian Blogger, Nigerian Council of State, Pardon, President Goodluck Jonathan, Presidential pardon, united states