Crossing Borders For Health: Mexico and the USA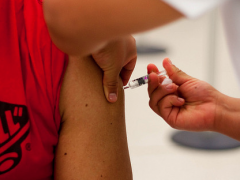 When you consider what nations have the most effective health care systems, most Mexicans think of countries like Cuba, where the welfare state provides comprehensive general medicine, or France, where the complete health care system is mostly financed by a governmental national health insurance. Their home country of Mexico hardly comes to mind.
Well, my dear readers, Mexico's health care is not that bad. A few days ago I was surprised to find out how many non-nationals come or stay in Mexico to cure their diseases, not only for the cost but also for its effectiveness. On the contrary, Mexicans who can afford it will often go to their northern neighbour country, USA, for their health care and medical attention, especially to Houston, Texas. This has become a common practice among wealthy "chilangos" (people who live in Mexico City). These cross-boundary services are becoming a regular practice for many.
Mexico's health care system is implemented through public and private hospitals. Health care given through private health care institutions is only available for those who can afford it. The federal government of Mexico gives public health care delivery for free. In general, the satisfaction rate of the public health care system is good; the only common problem people complain about is timing – getting an appointment with a doctor will take weeks or months.
However, going back to the crossing-borders phenomenon, we observe it going the other way around, where Americans come to Mexico to visit the doctor, especially when they retire. Mexico currently hosts more than one million foreign retirees coming from the USA, which accounts for 25% of all American expatriates abroad.
An article written by journalist Chris Hawley for USA Today summarizes it in a few words: "It sounds almost too good to be true: a health care plan with no limits, no deductibles, free medicines, tests, X-rays, eyeglasses, even dental work — all for a flat fee of $250 or less a year. To get it, you just have to move to Mexico."
Quoting another website, internationaliving.org, the price is one of the most important reasons why Americans attend Mexican hospitals, as "the cost of health care in Mexico is generally half or less than what you might expect to pay in the US."
Finally, through my research of citizen media on the topic, I found a blog called Bicultural Blessings where a Mexican-American couple has lived in both countries describe their personal positive and negative experiences with healthcare systems of both countries. Their examples are entertaining and quite vivid, as they intriguingly describe each situation they had. For instance, an individual in the US typically has to pay for a vaccination. In Mexico, vaccines are free. Another typical example would be adequate staff, as they assure that in the US "there is always an adequate amount of nurses and doctors on duty and some on call, while in Mexico on a weekend you are lucky to have more than 3 nurses to run an entire hospital floor." From my experience, the last quote depends on the type of hospital you run into – in a rural area or in the city, and also whether it is a private or a public one.
Crossing borders for the quality and commodity of healthcare is a rarely explored type of migration pattern that is occurring and might boom in upcoming years. This should not mean that local health care system would be acceptable to fail; on the contrary, national systems should learn from the deficiencies and benefits of each other in order to get more efficient.
For transboundary health care system to work, people from any nation should feel secure of the effectiveness of the systems they are being treated with, wherever they are. It should not be a problem if one is visiting the doctor in the US or in Mexico, or in any other country in the world, as the importance of a human life oversteps boundaries by far, and international healthcare systems should keep this in mind always.
Do you have any other examples of  cross-boundary health care services?
Tags: crossing borders for health, Healthcare, healthcare systems, Mexico, migration, USA