Growth vs. Sustainability: Is there only room for one?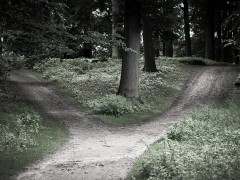 It's safe to say that most people would agree: Alleviating poverty, delivering more opportunity, and providing a higher standard of living to people who need it most is good. Most people would also agree that learning to "live within our means" – learning to live in a way that is sustainable for the long term – is a good thing, too. But can these two goals coexist? Is it truly possible to deliver a higher living standard to the billions of people currently living in or near poverty without using our available resources – be it water, oil, space, arable land, or something else – at a greater rate than we can manage for the long term?
This is definitely one of the world's most fundamental challenges, and it will not be an easy one to solve. Is it a problem that will be solved by better technology? Is it a problem that will be solved by changing our perspective on what is "enough" and how we can expect to live? Will it be solved by some combination of these two? Or will it not resolve itself at all?
What examples of successes or failures at the local or personal can we turn to? Where are perspectives or lifestyles changing to achieve this balance? Where are new technologies and ideas helping to make this balance possible? Tell us your stories.
Future Challenges authors are in 65 countries in the developed and the developing world. Take your pick from the Local Views below, and explore the ways in which writers from around the world think about this critical issue.