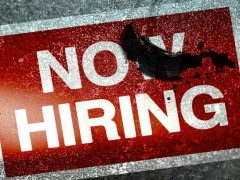 The competition for jobs on the global stage grows ever more difficult. Young populations are growing in many places, while older people are living longer almost everywhere. Labor is also more mobile within countries, within regions and worldwide. It might appear that it is more and more difficult for a young person to find work that pays the bills, to say nothing of work that is fulfilling. What does this stiff global and intergenerational competition for work mean for stability in the years ahead?
Future Challenges authors are in 65 countries, and they have very different perspectives on this question. Take your pick from the Local Views on the right, and explore the way writers from around the world think about the future of work in their regions!
Tags: demographic change, demographics, globalization, job markets, labor force, migration, unemployment, workforce, youth, youth unemployment
Tom Fries
Erstwhile neuroscientist ('97-'00), rowing coach ('99-'10), business student ('07-'09) and cupcake entrepreneur ('09). Now enjoying international work in the Germany and Washington offices of one of Germany's most prominent think tanks.
Most recent Local Views on 'Help wanted'