In Sickness and in Health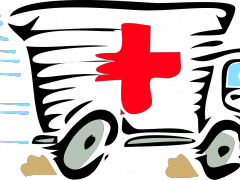 The Future Challenges team works together to choose each topic that we discuss. We gather proposals from our network, select a general topic from these proposals, draft several important questions, and then vote together on the final question.
This content package deals with healthcare – both the burdens of poor health and the burdens of an increasingly expensive healthcare system – and its impact on economic success. Our team voted for the following question:
From Uganda to the United States and from China to Chile, access to healthcare is an enormous issue for citizens and governments. The economic burdens of many countries' healthcare systems can seem trivial when compared with the persistent health crises that continue to trouble other countries. Access to healthcare differs not just between countries, but between regions, genders and classes. What role does healthcare play in determining economic success or failure? How can we bring better health to more people without bankrupting ourselves?
Future Challenges authors are in 65 countries in the developed and the developing world. Take your pick from the Local Views on the right, and explore the ways in which writers from around the world think about this critical issue.
Tags: economic crisis, health sector, Healthcare, public spending, welfare state